This text may contain some affiliate links. If you click on one of these links and purchase a product, relojes.wiki will receive a small commission (at no cost to you) that helps maintain the blog.
On this occasion, we will focus our research on Wenger watches, a Swiss brand primarily focused on manufacturing affordable quartz watches with the Swiss Made seal.
Swiss automatic watches often steal all the attention, but in Switzerland, there are also high-quality quartz watches available at prices that are usually quite competitive.
In this regard, there are brands like Wenger, a former supplier to the Swiss army for multi-purpose knives, whose watch division goes far beyond military style.
Current Wenger watches are characterized by their diver and multifunctional sports designs, though they also offer a few casual and trendy designs. In this article, we will showcase the most coveted models and delve into the brand's history.
✚ Wenger Watches: The History
The history of Wenger watches begins in Courtetelle, a Swiss commune in the Delémont district, in the canton of Jura. There, in 1893, Paul Boechat & Cie was founded as a cutlery factory, which later became known as Wenger.
Indeed, Wenger's origins lie in cutlery, and it was one of the suppliers of the famous Swiss Army knife, along with Victorinox.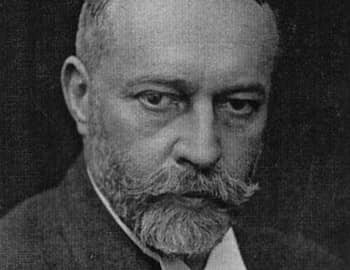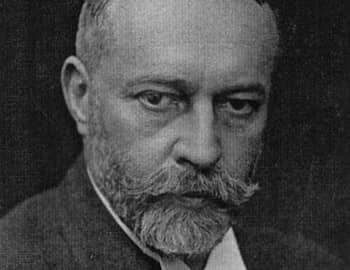 The watchmaking company owes its name to Theodore Wenger, a former U.S. minister who had returned to his home in Switzerland after serving in the aforementioned country.
Theodore, who was hired by the business group that had previously acquired Boechat & Cie, changed the company's name to Wenger & Cie and acquired the cutlery factory that would later be established in Delémont.
The company was so successful that it became one of the most important industrial cutlery manufacturers in Switzerland, holding the exclusivity for multi-purpose knives until 1908 when the army decided to split the contract with Victorinox.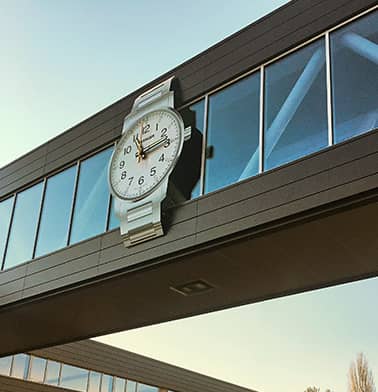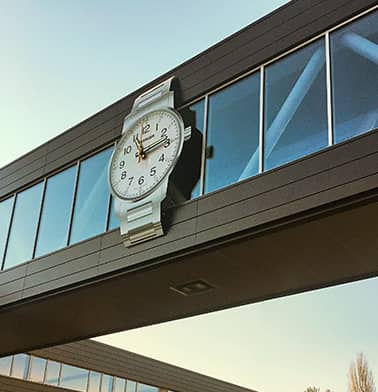 However, it was not until 1988 that Wenger started producing watches, taking a one-year lead over Victorinox in this field.
But in 2001, the 9/11 attacks in the U.S. complicated the air transport of cutlery in such a way that Wenger and other companies in the sector faced a crisis, to the point that Wenger could only maintain its production of knives and watches by being acquired by Victorinox.
After the merger, Wenger watches retained the brand, but the same did not happen with the knives and cutlery, which continued to be manufactured but sold under other brands.
In 2017, Victorinox launched a Swiss knife under the name "Wenger Red," which is the only piece of cutlery still being manufactured today with the Wenger logo and name.
Currently, Victorinox continues to market Wenger watches as an independent brand of reasonably priced Swiss watches.
✚ Are Wenger Watches Good?
Wenger watches are still manufactured in Switzerland, specifically in the city of Biel, very close to Delémont, where the company's headquarters are located.
However, in order to offer such reduced prices, the company must import some of the components it uses from China and other Far Eastern countries.
Nevertheless, Wenger watches still receive the "Swiss Made" label because they meet the requirement of having at least 50% Swiss components and are assembled in Swiss territory.
This way, Wenger can keep the prices below those of other Swiss brands while still manufacturing robust and reliable watches thanks to Swiss quality control.
Considering the specific features of many of their designs, we can see that the brand uses high-quality materials and components not often found in other affordable watches. For example:
The Crystal: Most Wenger watches use sapphire, a type of crystal that offers high scratch resistance; in fact, it is the second hardest mineral after diamond.
The Case: All watches from the brand use stainless steel cases prepared to withstand at least 10 ATM of pressure, equivalent to 100 meters underwater.
The Movements: Currently, the brand focuses on manufacturing quartz watches, for which it generally uses Swiss-made Ronda movements. These are robust and precise mechanisms that are still made with metal parts and synthetic rubies, making many of these calibers repairable, though not particularly expensive to do so.
The Straps: Depending on the design, Wenger equips its watches with stainless steel or genuine leather straps, though you can also find silicone bracelets on the sportier models.
In summary, considering that the brand offers a 3-year warranty on all the watches it manufactures and is backed by Victorinox, we can conclude that Wenger watches usually live up to expectations.
✚ The Best Wenger Watches of 2023
Here are some of the best Wenger watches that have been available throughout 2019. All of them feature sapphire crystal, Swiss Ronda movements, and high water and shock resistance.
➤ Wenger Attitude Heritage Watch
The Attitude Heritage is one of the brand's best-known military watches. It features a lightweight and sturdy design, perfectly suitable for everyday wear and tear.
It's a medium-sized watch with sapphire crystal, stainless steel case, NATO-style nylon strap, and Swiss Ronda 517 movement.
It's water-resistant, capable of withstanding depths of up to 100 meters, although it doesn't have a rotating bezel for diving purposes.
➤ Wenger Avenue
Staying true to the brand's military style, the Avenue is one of the most affordable Swiss watches available today.
It's a stainless steel watch with sapphire crystal and a Swiss movement. A highly durable timepiece capable of withstanding dives of up to 100 meters underwater.
Despite its competitive price, it offers the same high-quality features as the rest of Wenger's designs.
➤ Wenger Classic Urban Donnissima
The brand also offers various models targeting the female audience with identical features to the rest of their designs.
A good example is the Donnissima, a watch with a 35 mm diameter that fits perfectly on smaller wrists.
It's a small and lightweight yet equally robust watch made of stainless steel with sapphire crystal and Swiss quartz movement, capable of resisting water up to 100 meters deep.
➤ Wenger Urban Metropolitan Chrono
As a representative of the brand's chronographs, we have the Urban Metropolitan Chrono, a multifunctional watch with Swiss movement that integrates a chronograph and a tachymeter.
It's also a very durable watch that can handle daily intensive use and withstand water pressure up to 100 meters deep.
As usual for the brand, the dial is protected by scratch-resistant sapphire crystal. The design is completed with a genuine leather strap, adding elegance to the ensemble.
➤ Wenger Seaforce
To conclude this review of the best watches from the brand, we must mention the Seaforce collection, diver-type watches with all the necessary features for diving.
In addition to Wenger's classic resistance specifications, these watches also feature a screw-down crown and case back, along with a unidirectional rotating bezel to measure dive times.
Overall, these watches can withstand water up to 200 meters and accurately measure time thanks to their Swiss Ronda movement.
✚ Price and Reviews
It's difficult to find negative reviews about Wenger watches. The efficiency of Swiss quality control is reflected in their finishes, and the backing of Victorinox is an additional guarantee.
Acquiring one of these watches is usually a good experience, from the elegant packaging to the watch itself, and it comes at a price much lower than that of a Victorinox watch.
Today, it's possible to get a Wenger watch with sapphire crystal and Swiss quartz movement at a very affordable price, making it a great alternative to get a Swiss watch without spending large sums of money.
Last update of links and images on 2023-11-30.