This text may contain some affiliate links. If you click on one of these links and purchase a product, relojes.wiki will receive a small commission (at no cost to you) that helps maintain the blog.
The Swiss-Made label is synonymous with quality, excellence, and tradition, which is why it is not easy to find affordable Swiss watch brands that truly meet the standards of Switzerland.
When we think of Switzerland, we inevitably think of its exquisite chocolate, its ski-ready mountains, and Swiss army knives. But what Switzerland is truly known for worldwide, for the past five centuries, is its watch brands.
For a watch to carry the Swiss-Made label, it guarantees that the watch meets the requirements that make it one hundred percent Swiss. First and foremost, it must have a movement or mechanism made in Switzerland.
Secondly, that movement of the watch has to be inserted into the case in the Swiss country. And finally, the manufacturer must carry out the final tests of the watch's operation and quality in Switzerland.
Just like with wine appellations, the Swiss-Made legend is protected by Swiss laws and international treaties.
There are three main features that define a Swiss watch: exceptional construction, extraordinary craftsmanship, and brilliant mechanism.
Often, these incredible watches are out of reach for our wallets, although there are Swiss brands that could even compete with some microbrands of watches in terms of prices.
For that reason, we have compiled a list of some of the most famous affordable and mid-range Swiss watch brands. To make it even easier, we have classified the brands based on price ranges, dividing them into three different intervals.
✚ Affordable Swiss Watch Brands Under €500
➤ Swatch
The first collection of Swatch watches was launched in 1983 to compete against the Quartz Crisis.
The brand belongs to the Swatch Group, which has several renowned Swiss watch brands and is the largest watchmaking group in the world, born from the merger of the two leading watch companies of that time, ASUAG and SSIH.
Since the launch of Swatch watches, a word that means something like "slim watch," they have captured the hearts of millions of people worldwide.
Among the affordable Swiss watch brands, Swatch is able to attract all kinds of audiences, regardless of their tastes or age. It doesn't matter what kind of watch you are looking for; the brand will have the perfect choice for you.
Best-Selling Affordable Swatch Watches
➤ Hanowa Swiss Military
Based in the Swiss city of Möhlin, Hanowa is one of the most affordable Swiss watch brands available today.
The company was founded in Biel, Switzerland, in 1963 by Hans Noil and Elisabeth Wirz and has since expanded its presence to over 60 countries worldwide.
They even hold an official license from the Swiss government to exploit the "Swiss Military" brand present in most of their current designs.
Their designs, in addition to being economical, are well-made and often use quality materials such as sapphire crystal and Swiss quartz movements.
Best-Selling Hanowa Swiss Military Watches
➤ Mondaine
Mondaine is a Swiss watch brand with a rich history. It was founded by Erwin Benheim in 1951, a former tailor who even produced one of the first watches with digital reading.
However, what made the watch company famous was the manufacturing of Swiss railway watches, a design by Swiss engineer Hans Hilfiker that is also used in their wristwatches.
The best thing about this brand is that even though their watches are assembled in Switzerland, they maintain a fairly affordable price level.
➤ Tissot
When we talk about affordable Swiss watches, another brand that comes to mind is Tissot.
There is a wide variety of watches with different styles that have been created by Tissot over the decades. However, the company is most popular for its sports watches.
Tissot is well-known for its design and technology, as well as the great specifications of its watches.
The company was founded in 1853, and its headquarters are located in Le Locle, Switzerland.
Affordable Tissot Watches
➤ Victorinox
Victorinox is one of the most well-known Swiss watch brands, but a large part of its fame is due to its specialization in the manufacture of Swiss army knives.
In 1989, the company decided to diversify and invested in the production of affordable Swiss watches. The watch brand from Victorinox is called Swiss Army.
The company has created a wide variety of watches over the years, ranging from durable dive watches to luxurious dress watches.
The main features of Victorinox watches are quartz and their mechanism. They also stand out for their high quality.
Affordable Victorinox Watches
➤ Wenger
Wenger watches follow the same philosophy of affordable quartz watches as Victorinox but are noticeably less expensive while still being Swiss watches with Swiss Made certification.
The history of Wenger is also linked to the famous Swiss Army Knife, and in fact,they were direct competitors of Victorinox in this field for decades.
Today, although they have been absorbed by their competitor, they still retain the brand and continue to manufacture quartz watches with Swiss movements and other features that are difficult to find in such affordable watches.
Affordable Wenger Watches
➤ Certina
Although not everyone is familiar with Certina watches, it is indeed one of the Swiss watch brands with a rich history.
The factory was founded in 1888, and since then, they have designed numerous automatic and quartz watches known for their exceptional durability.
Currently, the brand belongs to the Swatch Group and focuses on manufacturing high-end mid-range sports watches with top-quality materials like sapphire crystal and reliable and precise Swiss ETA movements.
Affordable Certina Watches
✚ Affordable Swiss Watch Brands between €500 and €1000
➤ Hamilton
Although originally an American watch brand, Hamilton is currently owned by the Swiss Swatch Group and therefore produces Swiss watches.
The brand is based in Bienne, Switzerland, and manufactures mid-range to high-end watches with high-quality Swiss ETA movements.
Hamilton specializes mainly in automatic watches, although they also produce some quartz chronographs, all of which bear the "swiss made" label and Swiss movements.
One of the brand's most iconic watches, highly sought after for its exceptional value for money, is the Hamilton Khaki automatic watch shown in the image above.
Affordable Hamilton Watches
➤ Movado
Movado is a well-known watch manufacturer, primarily known for its Museum Watch signature design. This watch gained popularity due to its simple dial design and style.
The company, founded in 1881, holds over 100 patents today. Movado has also received over 200 international awards, most of which recognize the excellent technology and design of their watches.
Innovation in design and extensive expertise continue to define the identity of Movado watches. Their manufacturing plant is located in Switzerland, and they have distribution offices worldwide.
Affordable Movado Watches
➤ Jaguar
Although currently owned by the Spanish brand Festina, Jaguar watches are still manufactured in Switzerland using the same materials and procedures as in 1938 when this Swiss watch brand was founded.
Jaguar watches range in price from a few hundred euros for the more affordable quartz models to thousands of euros for their exclusive automatic models.
All Jaguar watches, even the more affordable models, bear the "Swiss Made" label, indicating they are manufactured in Switzerland. Additionally, many of them use high-quality materials such as sapphire crystal.
➤ Raymond Weil



Raymond Weil is popular for manufacturing luxury watches for both men and women.
Most of the watch collections produced by the brand reflect the latest trends. These models feature valuable materials such as diamonds and gold.
Some Raymond Weil watches also feature automatic titanium winding.
Raymond Weil's unique selling proposition lies in its comfort and elegant design. Their watches combine ergonomics, modernity, and refinement.
The Raymond Weil brand offers a wide variety of beautiful designs, making it worth considering as one of the affordable Swiss watch brands as well as a mid-range brand.
Affordable Raymond Weil Watches
➤ Alpina Watches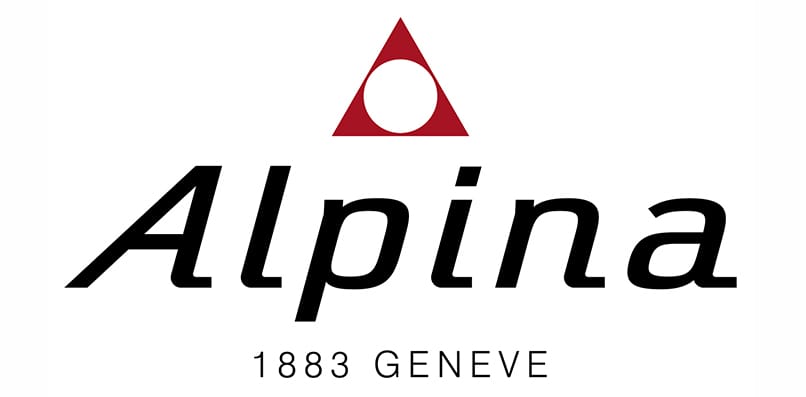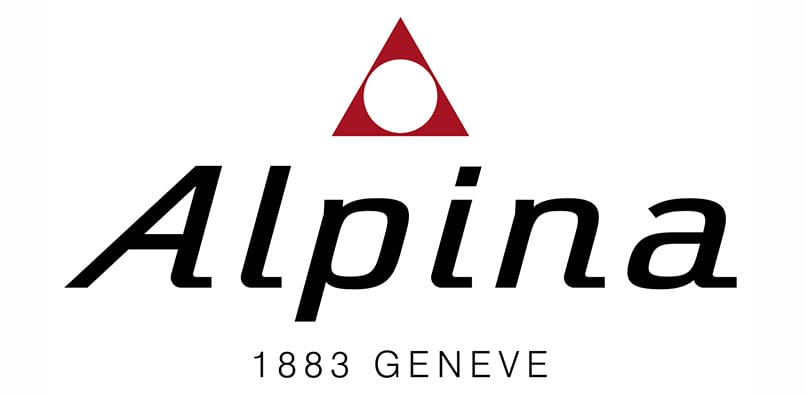 When it comes to innovation in watches, the first Swiss watch brand that comes to mind is Alpina Watches.
The company has an exceptional work environment and exquisite quality control in its facilities. Alpina Watches currently manufactures their watches in Plan-les-Ouates.
Alpina Watches specializes primarily in sports watches. Before being released to the market, their watches undergo various tests to certify their worthiness.
Alpina watches are both elegant and comfortable. Customers choose Alpina because of their constant technical innovation that adapts to today's sports challenges.
Affordable Alpina Watches
➤ Edox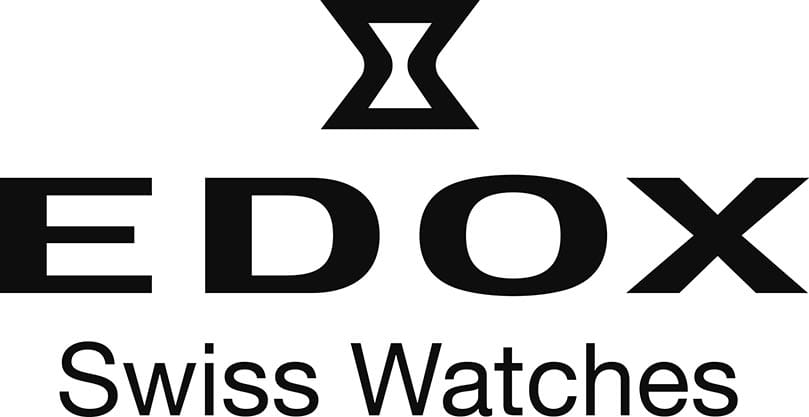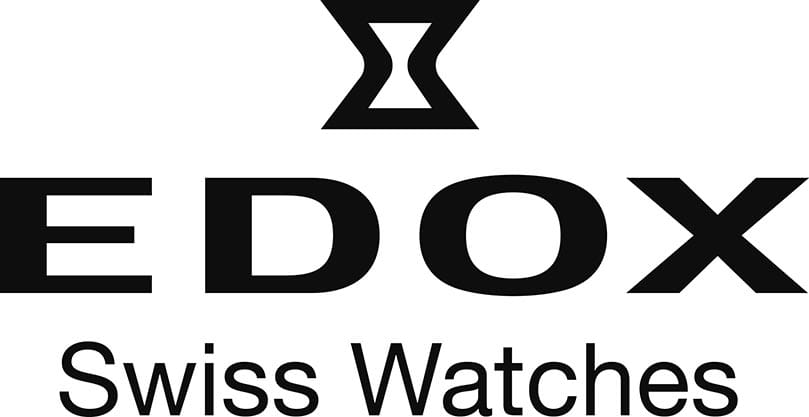 Edox is a Swiss watch company established in 1884 and has become an icon of affordable Swiss watches.
In the 1990s, Edox gained popularity by introducing their first ultra-thin calendar watch. The sleek design with a black dial appealed to the public.
Edox has created thousands of watch collections to date and is at the forefront of Swiss watch brands.
Innovation in watches, quality, style, and technical precision all come together in Edox watches.
Edox Watches
➤ Mido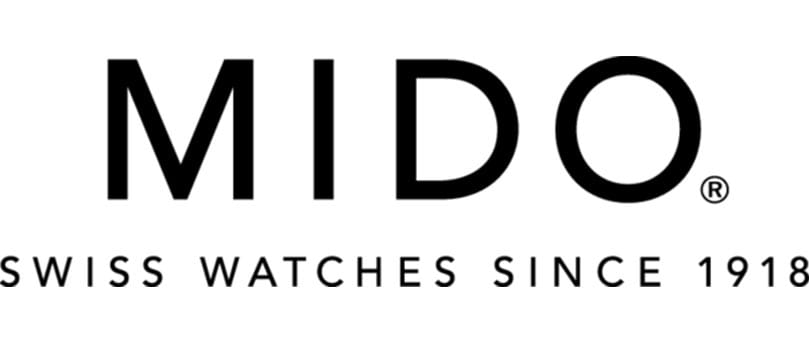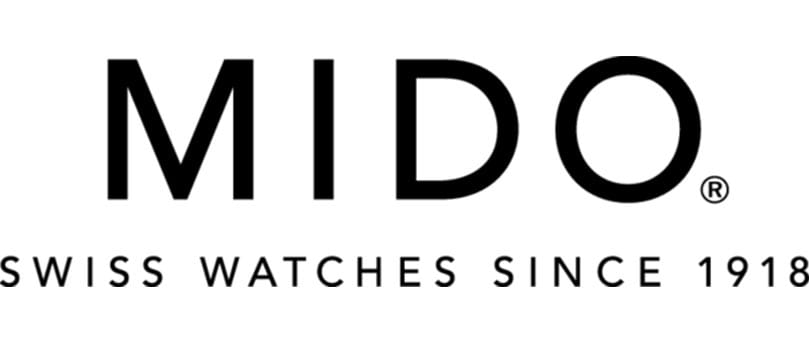 Affordable Swiss watches are in high demand today, and Mido is a brand that meets that demand perfectly.
The company has over 90 years of experience in watchmaking. Since 1919, Mido has been known for producing attractive and innovative watches.
Mido is also renowned for manufacturing certified chronometers. In fact, within the Swiss watch industry, the brand ranks among the top ten in terms of chronometer production.
A watch produced by Mido guarantees excellent quality and unique styles.
Mido Watches
✚ Affordable Swiss Watch Brands Between €1000 and €5000
➤ Eterna



Eterna is considered the innovator of the Swiss-Made label. The Swiss brand was founded in 1856 and gained popularity for introducing the ball-bearing-mounted rotor system, which revolutionized automatic movements by reducing friction.
Today, Eterna has become one of the most popular watch brands in the world, offering both men's and women's watches.
One of their recent achievements is the ball-bearing-mounted cylinder rotor system called Eterna Spherodrive.
The company's legacy is deeply rooted in innovation, reflected in its distinctive style and unique designs.
Top-selling Eterna Watches
➤ Longines



The Swatch Group plays a significant role in the watch industry and owns several renowned watch manufacturers.
One of the world's most popular watch brands is Longines. It is a watchmaker based in Saint-Imier, Switzerland.
The company was founded by August Agassiz in 1832, which means Longines has been crafting exquisite watches for 186 years.
All watches made by Longines exhibit the highest level of elegance and beauty. So, if you don't have a Longines watch yet, it might be time to get one.
Longines Watches
➤ Fortis



Another Swiss watch company is Fortis, headquartered in Grenchen, Switzerland. The company was founded by Walter Vogt in 1912, which means it has been producing high-quality watches for over 100 years.
Fortis's experience is clearly evident in the watches and products they create. Everything they produce exudes quality, and you'll surely want to own one of their watches as soon as you see them.
Fortis is a company that has brought many new trends to the watch industry and was a pioneer in introducing waterproof wristwatches, which quickly gained popularity.
The company was also the first to produce automatic wristwatches in 1937, and since then, Fortis has earned a good reputation, with much more to offer its customers.
Fortis Watches
➤ Tag Heuer



When it comes to the best watchmakers in the world, Swiss manufacturer Tag Heuer cannot be left behind. The company, founded in 1860 by Edouard Heuer in St-Imier, Switzerland, didn't always go by the name "Tag Heuer."
Initially, the company was known as Uhrenmanufaktur Heuer AG, but in 1985, the majority shares of Uhrenmanufaktur Heuer AG were acquired by TAG Group, and that's when it became Tag Heuer.
Tag Heuer is known for producing some of the finest high-end watches, which can be slightly more expensive than usual.
The company is located in La Chaux-de-Fonds, Switzerland, with workshops in two main locations: Carnol and La Chaux-de-Fonds.
Top-selling Tag Heuer Watches
➤ Oris Swiss Watches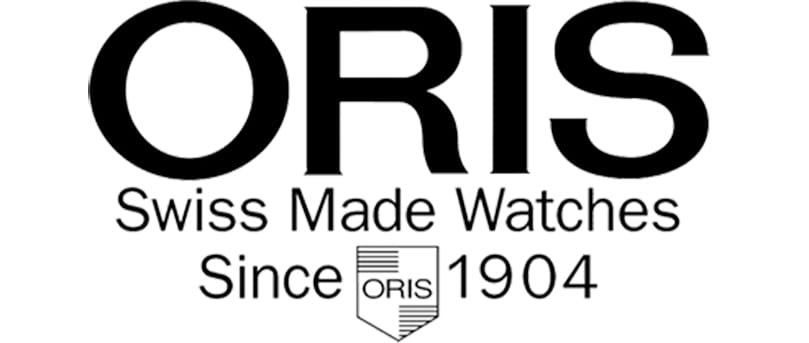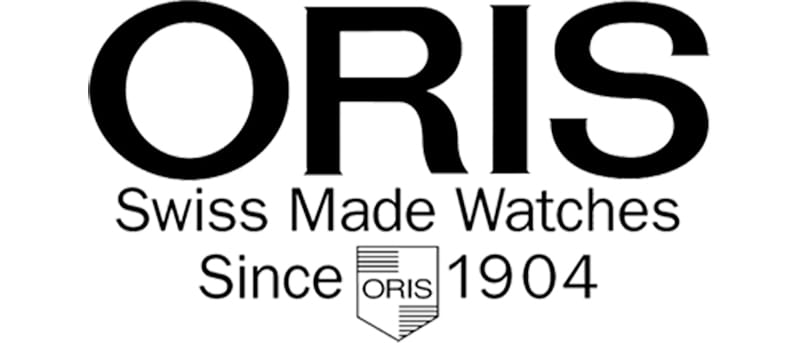 Like most high-quality watch manufacturers, Oris is also a Swiss brand. The company was founded by Paul Cattin and Georges Christian in 1904, in the Swiss town of Holstein.
The company produces mechanical watches, although you can also find some quartz watches from Oris.
Oris is known for producing some of the highest-quality mechanical watches. These watches are divided into subcategories such as aviation, culture, diving, and motorsports, each with its own functionality.
Top-selling Oris Watches
➤ Jean Richard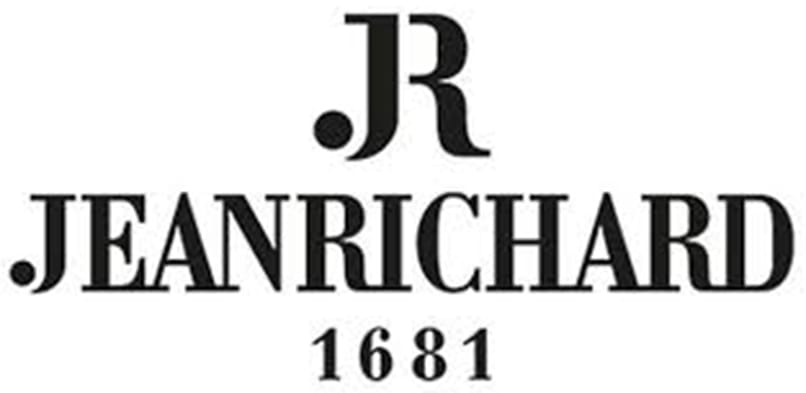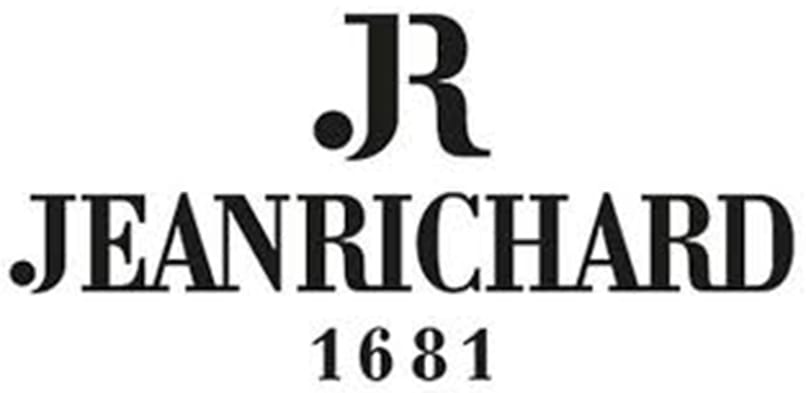 Jean Richard is another top-level brand, and you've probably heard of it if you're a watch enthusiast. Like most high-end watch manufacturers, this brand is also a Swiss company.
The company, with origins dating back to the 1700s, is known for manufacturing mechanical watches of the highest quality.
Jean Richard is famous for producing some of the highest-quality wristwatches in the world. These watches come in a wide price range, making them more affordable and appealing to our wallets.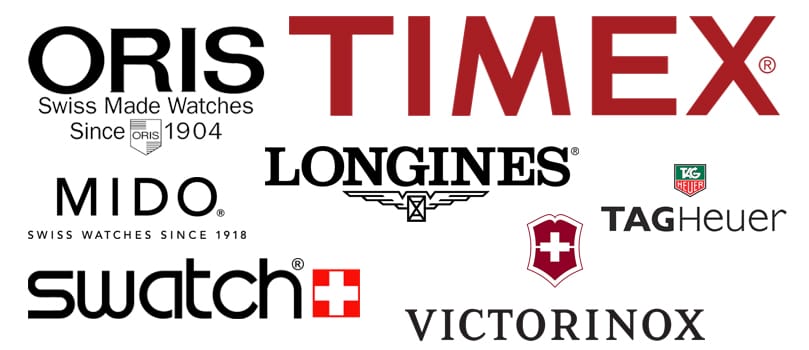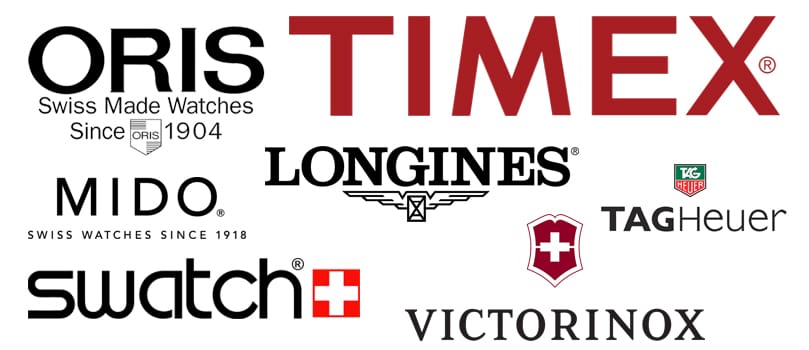 Last update of links and images on 2023-11-29.