This text may contain some affiliate links. If you click on one of these links and purchase a product, relojes.wiki will receive a small commission (at no cost to you) that helps maintain the blog.
Today we will talk about the main brands of American watches and their history. It is a market that is beginning to resurge thanks to small watchmakers and large firms that manufacture in other parts of the world.
The American watchmaking industry has been virtually inactive since the 1940s when the country's major watchmakers were forced to produce supplies for World War II.
Since then, the watch market in the country has been fueled by foreign brands, mainly Japanese watches like Seiko and Swiss watches like Rolex.
However, in recent years, a new wave of American watchmakers obsessed with manufacturing each of their pieces in-house, along with major watch brands based in the USA, are reviving the market.
Both groups still depend on movements and imported parts from Europe and the East, and many outsource part of their production to other countries, but they are still considered American watches. In this post, we will analyze some of the best brands.
✚ Best American Watch Brands
➤ Invicta
Although Invicta sells its watches as if it were a Swiss brand, the company's current headquarters are located in Florida, USA.
While its origin lies in La Chaux-de-Fonds, Switzerland, where it was founded by Raphael Picard in 1837, the brand is currently owned by an American group known as Invicta Corporate Headquarters.
They are among the best American watch brands because they offer contemporary designs with quartz and automatic movements at very affordable prices.
Depending on the model, we can find Japanese, Chinese, or Swiss mechanisms inside their watches, but all of them are known for their proven reliability and are recognized by watch enthusiasts.
One of their most renowned watches is the Invicta 8926ob Pro Diver Automatic, although the brand offers designs of all kinds.
➤ Stührling
Another brand with Swiss origins but based in the United States is Stuhrling Original. The company focuses its history on Max Stührling, a Swiss watchmaker who worked in Switzerland in the late 19th century.
Although the current company was founded in 1999 in New York, it is truly an American watch brand.
Stuhrling's success is mainly based on manufacturing low-cost automatic watches, characterized by skeletonized cases that showcase all the intricacies of the movement.
The brand offers both premium watches with Swiss-made movements and affordable designs with movements made in China or Hong Kong. Here are their best-selling watches:
➤ Bulova
Bulova is another American brand that has made a name for itself in the world of watches. It was founded in New York in 1875 by Joseph Bulova, an immigrant who started by manufacturing pocket and wall clocks.
During World War I, the brand shifted its focus to wristwatches and achieved various milestones in the watchmaking industry, such as the first radio-controlled watches and the first electronic watch, the Bulova Accutron.
The best part is that they have not let their brand decline. On the contrary, they have strived to improve and adapt to new trends. Without a doubt, it is a gem among American watch brands.
➤ Hamilton

The Hamilton brand offers the perfect combination of American and Swiss influences. It was founded in Lancaster, Pennsylvania in 1892.
Hamilton became famous thanks to the film industry. That's right, their watches have been featured in around 400 movies. They even appeared in one of the most well-known films, Interstellar.
Although they stopped manufacturing in the USA in 1969, the brand still retains some American technology and designs from that era.
Currently, it is owned by the Swiss group Swatch, and many of its watches are manufactured in Switzerland, which guarantees a high level of quality. As a result, most of their pieces are mid to high-range designs.
Here are some of their best-selling watches:
➤ RGM Watch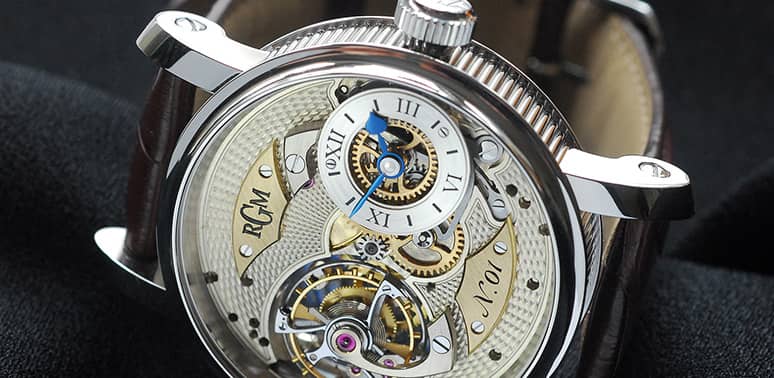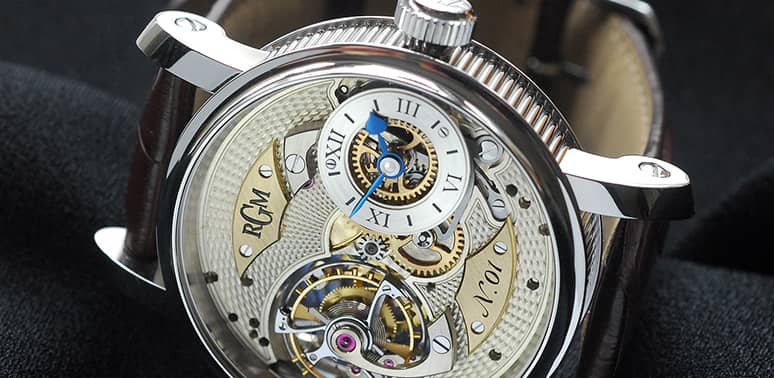 We cannot fail to mention the RGM brand in this article. It is named after its founder, Roland G. Murphy.
Murphy had an incredible training in Switzerland and worked with Hamilton, which gave him the experience and knowledge to establish RGM Watch in 1992. Since then, it has become one of the best American watch brands.
All of their watches are created in a traditional way, ensuring the quality of each model. They offer eye-catching designs to suit all tastes, so that anyone can wear their watches.
➤ Shinola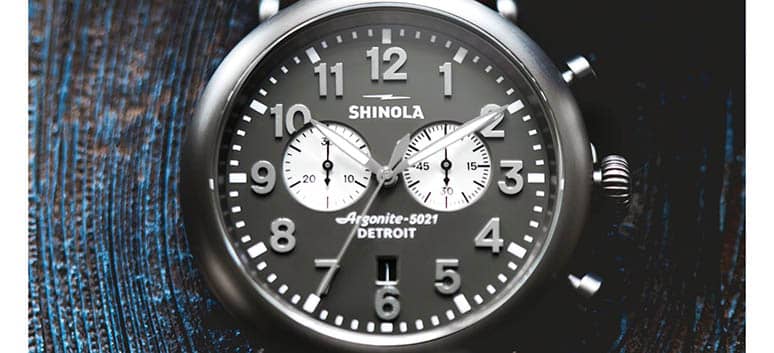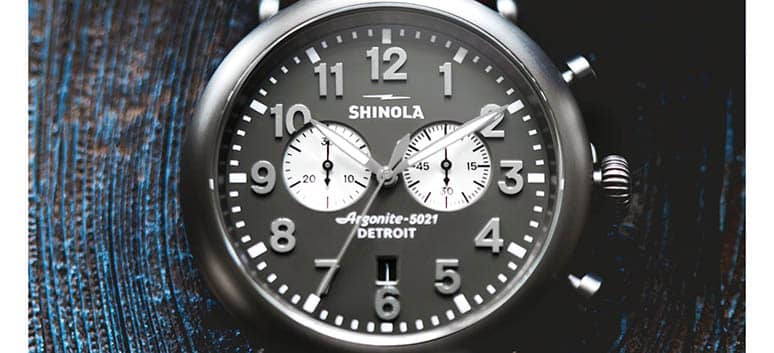 One of the more recent brands that has made its mark is Shinola. This brand began producing watches in 2011, and although they also sell other products such as bicycles and leather goods, they have managed to establish themselves among the best.
Most of the components of their watches are imported, hence their quality. However, all the assembly is done in the United States.
Since they started working, they have released a series of incredible watch models, mostly with a classic style that never goes out of fashion.
Practically all of their watches are water-resistant and feature sapphire crystal, which speaks volumes about the quality they put into their watches.
➤ Michael Kors
This brand bears the name of its founder, Michael Kors. He is a New York designer who not only works with watches but also with handbags and jewelry. His passion for fashion led him to establish his own brand in 1981.
Since then, it has become one of the most well-known American watch brands, as well as one of the best-selling brands.
In fact, you can now find a Michael Kors store in all major cities in the United States. That's why it is internationally recognized as one of the most important luxury watch brands.
All of their creations feature sophisticated designs, although they also offer sporty watches and even some smartwatches, so you can wear them on formal or casual occasions.
➤ Timex
Timex is another one of the oldest watch brands created in the United States, dating back to 1854. It is well-known for the balance between price and quality it offers.
It has gained its popularity as an American watch brand precisely because of its affordable prices, as well as the wide range of watch models it presents.
They offer a great variety of analog and digital watches, providing different options for customers of all ages.
Although its main headquarters are located in Connecticut, Timex has relationships with countries such as China and India. It also has strong connections with France, Canada, the United Kingdom, and other countries around the world.
➤ Fossil
Fossil is a brand that has been working for many years, as it was founded in 1984. Since then, they have achieved the perfect balance between quality watches and affordable prices.
However, that's not all, as is the case with other American brands, Fossil also manufactures jewelry, wallets, and other fashion products.
The main headquarters of this incredible brand can be found in Texas. Although they have expanded so much that you might find stores in other parts of the world. They have even won awards for their designs and the creativity of their products.
➤ Devon
Finally, a novel watch brand is Devon. This company has completely revolutionized the world of American watchmaking.
Without a doubt, they are engineering masterpieces. They are even considered the most futuristic watches ever created.
This is due to the fact that their operation and design are out of this world. They are unique pieces whose design is revolutionizing the industry, but they come with high costs.
A good example is the Tread 1, their most famous creation, a watch that is neither analog nor digital, but rather operates with a quite interesting rotating system.
This text may contain some affiliate links. If you click on one of these links and purchase a product, relojes.wiki will receive a small commission (at no cost to you) that helps maintain the blog.
Relojes.Wiki participates in the Amazon EU and Amazon US Associates Program, an affiliate advertising program designed to provide websites with a means to earn advertising fees by advertising and linking to Amazon.es, Amazon.com and Amazon.co.uk
As an Amazon Associate, I earn from qualifying purchases.
More info.
Last update of links and images on 2023-11-30.