This text may contain some affiliate links. If you click on one of these links and purchase a product, relojes.wiki will receive a small commission (at no cost to you) that helps maintain the blog.
When we mention Germany, the first things that come to mind are not German watches, but rather their automotive industry, beer festivals, and Frankfurt sausages. However, Germans are also known for the quality they put into their products, including watches.
Just like the cars they manufacture, German watches are the result of efficient German engineering and practical and functional design. It is not surprising, then, that they offer a wide variety of watches for all tastes and budgets, rivaling even the famous Swiss watches.
Generally, when it comes to advanced watchmaking, we tend to think of the Swiss leading the way, and that has been the case for hundreds of years. However, it is also true that over the past three decades, Germany has become a major watch producer.
In fact, they are currently the fifth-largest exporter of watches, after China, France, Hong Kong, and Switzerland. More than 100 companies, with their thousands of employees, work hard every day to ensure that German watches continue to reach stores from the main production centers in Glashütte and Pforzheim.
✚ History of German Watches
The German watchmaking industry has experienced numerous ups and downs in the last 100 years, primarily due to the wars that took place during the 20th century, in which Germany unfortunately played a leading role.
Despite such a turbulent history, the Germans have managed to grow their economy to become the largest in Europe and one of the four largest in the world.
Parallel to this, German watches have also had their ups and downs, but two cities have always stood out for their precise and high-quality watchmaking: Glashütte and Pforzheim.
These cities saw their watchmaking industry flourish before the war and managed to recover after it, remaining at the forefront of watch production to this day.
➤ Glashütte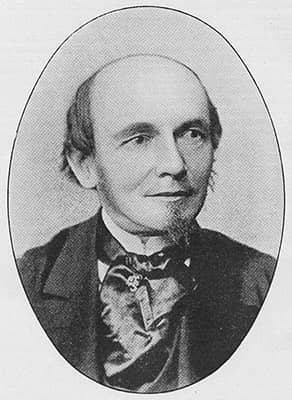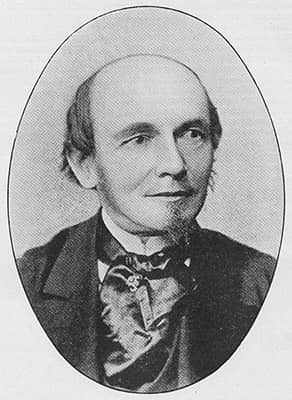 "The time lives in Glashütte," reads a sign at the entrance of the German city, and it has been so ever since Ferdinand Adolph Lange established his watch factory in the area, marking the beginning of a unique watchmaking industrial revolution in the region.
Lange, who gained experience working abroad for the Austrian watchmaker Joseph Thaddäus Winnerl, had the vision of transforming a poverty-stricken village into a highly specialized watchmaking center that could rival those in Switzerland, France, or England.
Thus, the master watchmaker obtained the support of the Saxon Ministry of the Interior to establish a small workshop and hire 15 apprentices. Thanks to his ingenuity, they were the first to devise a series of innovations for German watches that are still in use today, such as the famous three-quarter plate.
But Lange not only innovated by creating components for his designs, he also improved work processes, introduced modern machinery into the facilities, and adopted a more efficient and logical metric system for the watchmaking industry.
As a result, Glashütte transformed from a poor city into the German Silicon Valley of its time when it came to watches, even discovering a new type of metal for manufacturing balance springs: Nivarox.
Unfortunately, with the onset of war, the city was heavily impacted. Lange became one of the master watchmakers who created the famous Flieger watches for the Luftwaffe, but as we all know, the Germans were defeated, and the Russians seized a large portion of the equipment in Glashütte, hindering its progress. However, by that time, German watches had already earned their worldwide reputation.
Today, Glashütte's German watches are considered among the best in the world, not only for their advanced technology but also for their design.
The revolution that Lange started has given rise to highly coveted luxury brands worldwide, such as A. Lange & Söhne, Glashütte Original, and Nomos Glashütte.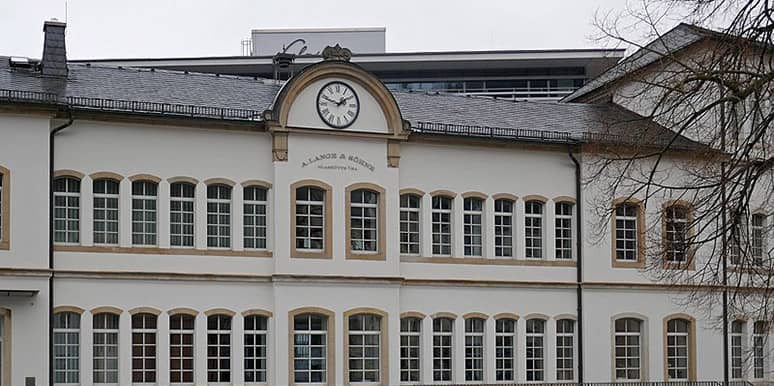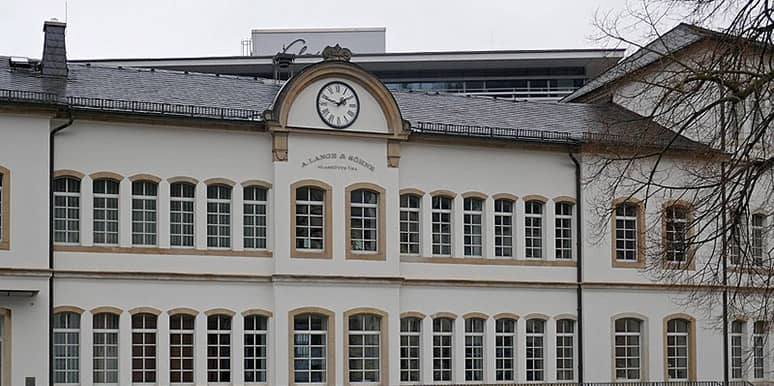 ➤ Pforzheim
Parallel to Glashütte, Pforzheim also contributed to the industrial development of German watches. For over 200 years, the city has been dedicated to the production of jewelry and watches.
It all began with Jean Francois Autran, a French watchmaker who, in the 1790s, decided to establish a watch factory in an orphanage. His aim was to provide orphans with the opportunity to learn new and useful skills while attracting new industry to the area.
This allowed the city to become a constant source of talented watchmakers. In the mid-19th century, these workers began to unionize and establish new watchmaking schools.
Shortly thereafter, wristwatches became fashionable, and the current German watch brands we know today began to make their mark in history.
While two major watch factories made Pforzheim famous in the 1920s—Laco and Stowa—Laco, led by Ludwig Hummel, played a particularly significant role. They were responsible for creating Durowe, a precision mechanism factory that supplied a large part of the German watchmaking industry of that time (including Stowa), reducing the need to import Swiss movements.
Unfortunately, the war also affected Pforzheim, and watch production was halted to allow the factories to support the German cause by producing torpedoes and fuses for artillery shells. Additionally, due to its strategic position, Pforzheim became an important target for the Allies, who attacked the city in 1945.
After the war, the city was able to regain its manufacturing potential, even producing more watches than before, thanks to the post-war monetary policies that greatly benefited Stowa and Laco.
✚ The main German watch brands
There are many excellent brands on par with the famous Swiss watches, and a prime example of that is the most prestigious German watch brands.
Brands like A.Lange & Söhne or Glashütte Original have nothing to envy in terms of luxury and precision to the most famous Swiss brands.
When the Soviet Union blocked Germany, it forced all the watchmakers in the area to manufacture their own parts and components to repair their watches, thus forcibly creating their own watchmaking industry.
After the Iron Curtain fell, the German industry started receiving supplies from abroad, further enhancing its growth and giving rise to some of the best-known watch brands today.
Currently, German watch brands hold a prominent position alongside Swiss watch brands in the luxury watch ranking. Below, we will show you the main and most well-known ones.
➤ Junkers
The history of Junkers watches is closely linked to aviation, especially with Hugo Junkers, a German engineer famous for his contributions to the industry.
However, it wasn't until 2003 when his grandson, Bernard Junkers, used his grandfather's private notes to establish the watch brand.
Currently, it is one of the most well-known German watch brands, mainly due to its Bauhaus-style designs, as well as its reasonable prices.
➤ Laco
Laco, formerly known as Lacher & Co, has its roots in Pforzheim, where it began producing watches in 1925, and to this day, it is still located in the same place.
The company is well-known for its Flieger watches, which were produced for German Luftwaffe pilots.
In fact, it is one of the five watch brands contracted to produce these watches for pilots, along with A. Lange & Sohne, Stowa, and Wempe.
Laco watches are manufactured in Germany, but many of their models use Japanese movements, which has allowed them to significantly reduce their prices.
While the brand also offers Flieger models, dive watches, and other high-end classics that contain Swiss ETA movements and other high-quality (and high-priced) components.
Clearly, unlike other German watch brands, Laco does not want to limit itself to manufacturing elegant or luxurious models, which is why they have watches for every budget.
➤ Junghans
Junghans is one of the largest German watch brands in the world, although it went through some turbulent years in its beginnings.
However, it managed to survive and thrive with an impressive product portfolio, offering everything from solar-powered watches to radio-controlled watches and mechanical chronographs.
In 1956, when the brand started working with Bauhaus designer Max Bill, it began to develop its distinctive and exciting style. Notable collections include Erhard Junghans, Meister, and Max Bill.
➤ Montblanc
Montblanc may be better known for its high-end pens, but the brand also produces luxury watches. It is a German company that has been doing business in the country for over a century.
Montblanc began producing watches in 1997, relying on the expertise of Swiss watchmakers in Villeret and Le Locle, where their Star, Timewalker, Sports, and Bohème collections are manufactured.
The brand's good reputation is reinforced by the Villeret 1858 Series and the Cronógrafo Monopusher Nicolas Rieussec. Additionally, Montblanc, like Tag Heuer, has recently ventured into producing high-end smartwatches.
➤ Stowa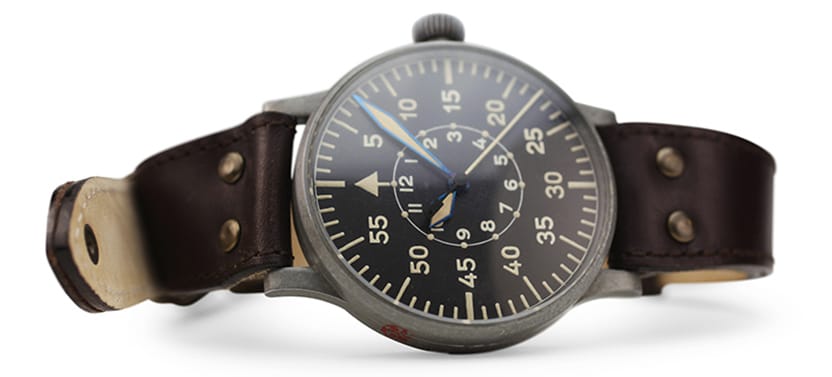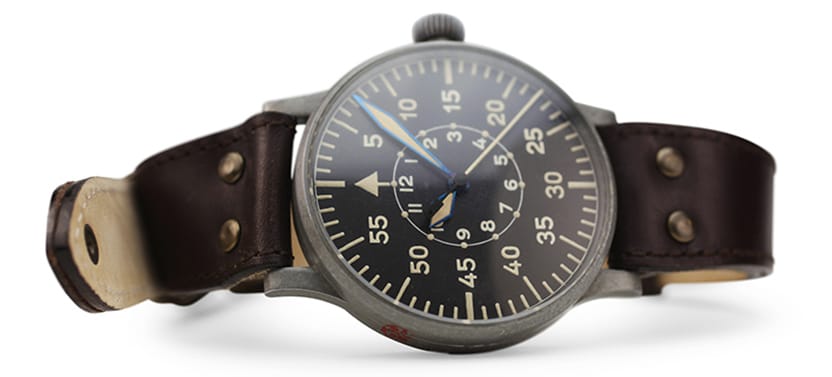 Based in Engelsbrand, Stowa is possibly one of the most recognized manufacturers in Pforzheim. It was founded by Walter Storz a decade after World War I and soon specialized in manufacturing reliable automatic wristwatches and pocket watches.
Today, its owner Jörg Schauer still holds the historic DUROWE movements brand, which is a guarantee of reliability.
One of its most famous watches is the Flieger, which was used by the Luftwaffe during the war and is still produced today under the Airman model, a reissue of the original Flieger.
➤ Glashütte Original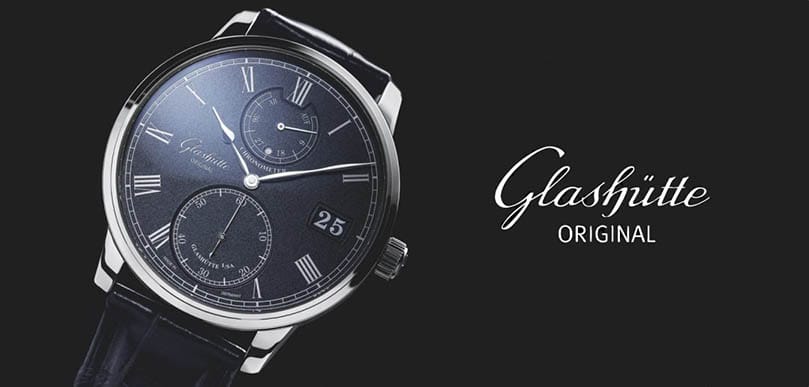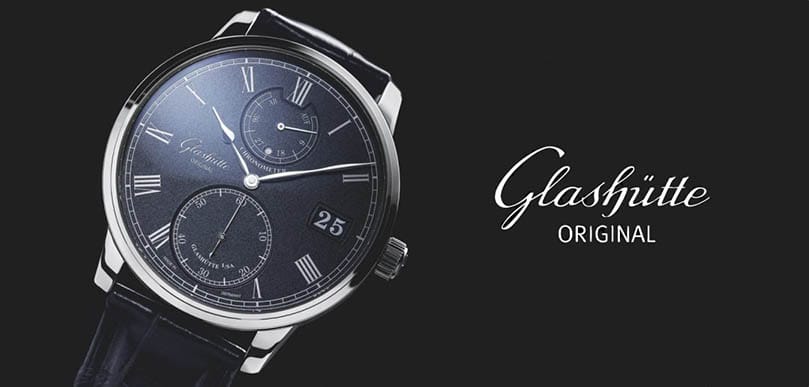 Glashütte and its surrounding areas are where the major German watch brands gather. Glashütte Original emerged as the legal successor to GUB (established after the World War II) once East and West Germany were unified in 1990.
The company has been able to set new industry standards with refinements such as the three-quarter plate with striped finish, the patented panoramic date display, and the fine adjustment of the swan-neck regulator.
Some examples from their collection are the moon phase in the Panomatic series or the Grande Cosmopolite Tourbillon. Their vintage-inspired watches and the feminine series of Pavonina and Lady Serenade are also notable.
➤ A.Lange & Söhne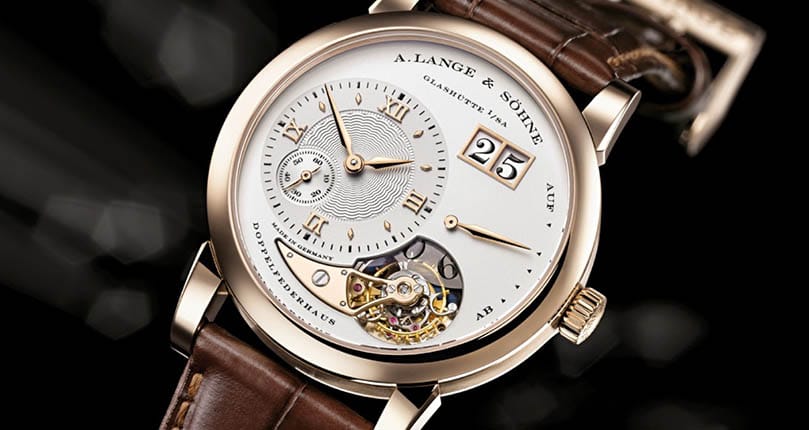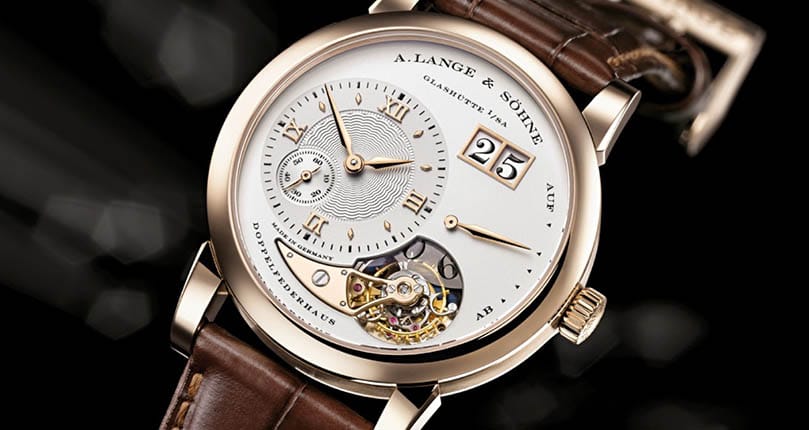 A.Lange & Söhne has become the standout among German watch brands. The company prides itself on producing nothing less than the finest watches in the world. Their ambition drives them to design each new model with increased functionality, particularly in terms of legibility and usability, as well as further perfecting precision.
After the components are assembled, Lange & Söhne watches receive the final touches before being disassembled and reassembled again. The manufacturer has also successfully launched a series of luxury watches in recent years that are already considered classics, such as the Lange 1, Saxonia, and Langematik.
➤ Sinn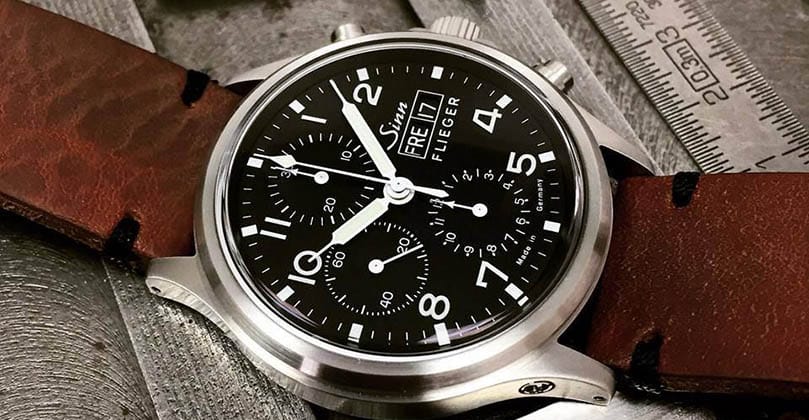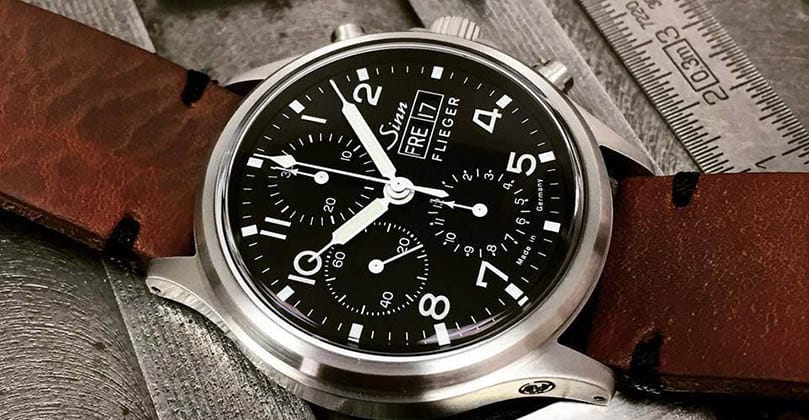 Hemet Sinn initially started by selling pilot and navigation watches. To gain a competitive edge against watch companies with a century of experience, Sinn eliminated the middleman and sold directly to the end customer, resulting in lower prices.
Sinn established itself as a prominent brand that meets the highest technical requirements. For example, the Sinn 142S demonstrated the functionality of self-winding wristwatches in a zero-gravity environment.
Sinn watches have been used by everyone, from astronauts like Reinhard Furrer to the German Federal Police's Marine Unit.
➤ Nomos Glashütte
Nomos is another brand that emerged after the reunification of Germany. The company adopted the same Bauhaus design as Junghans, and many consider the clean design of their dials, with subtle details and unique colors, as the main striking feature of these watches.
Currently, the designs come from Berlin, but the manufacturer still operates from Glashütte. The company has made significant strides in the watch industry with models such as Tangente, Tetra, Club, and Zürich.
➤ MeisterSinger
Watch producer MeisterSinger challenges established conventions by liberating themselves from all superfluous elements, creating watches for their original purpose: a time-measuring instrument.
The unique features of this German watch brand include the scale division with five-minute increments, a zero that accompanies single-digit numbers, and a single hand. Their distinctive design, reminiscent of a barometer, has received numerous awards, including the Red Dot Design Award.
➤ Mühle Glashütte
Mühle Glashütte first opened its doors in 1868. Following a plan for the watchmaking industry in Glashütte by F.A. Lange, the company's founder, Robert Mühle, supplied highly precise measuring instruments to the German School of Watchmaking.
In the 1990s, the manufacturer specialized in marine chronometers and other nautical instruments. Currently, they focus on producing wristwatches with their Terranaut, Terrasport, Germanika, Antaria, and Teutonia collections. In 2014, the Cronógrafo Teutonia II received the prestigious Goldene Unruh Award.
➤ Union Glashütte



In 1893, Johann Dürrstein, the founder of Union Glashütte, provided some valuable advice to his company about the business world. The brand's mission would be to produce watches that were as economical as possible while maintaining optimal levels of quality.
This visionary motto still reflects in their current collections, including Belisar, Viro, Noramis, Seris, Sirona, 1893, and Averin.
✚ Other German Watch Brands
Currently, there are over 80 German watch brands, although some of them are still relatively unknown or have not achieved the success of the major German brands. Some create luxury watches and collector's pieces, while many others offer more affordable models. Here are some of them:
A
---
A. Mantei
Alexander Shorokhoff
Almanus
Archimede
Arctos Elite
Aristo
Askania Uhren
Autran & Viala
B
---
Bethge & Söhne
Blancier (Lottermann & Söhne)
Botta Design
Brior Uhren
Bruno Söhnle
C
---
Christian Klings
Churpfälzische UhrenManufactur
C.H. Wolf Glashütte
Costro
D
---
Damasko
Defakto
Deutsche Uhrenfabrik
Dievas
D. Dornblüth & Söhn
D. Malchert Quedlindburg
Dugena
E
---
Elysee
Erbprinz
Erwin Sattler
G
---
Gardé Ruhla Uhren
Genesis
Genius 1953
George J. Von Burg
Germano & Walter
Guinand
Greve Uhrendesign
Grieb & Benzinger
H
---
Hanhart
Hacher Watches
Henschel Hamburg
Hummel Uhren
J
---
Jacques Etoile
Jochen Benzinger
K
---
Kaventsmann Watches
Kemmner Watches
Kienzle Uhren
Kronsegler
Kudoke
L
---
Laco
Lang & Heyne
Lehmann Uhren
Leinfelder Uhren
Leumas Köln
Limes
Lowin Cologne
M
---
Maximilian
Mechanische Zeitinstrumente
Mercure
Messerschmitt
Moritz Grossmann Glashütte
M.Schneider & Co
N
---
Nauticfish
Neuhaus
Nienaber Bünde
Niessing
Nivrel
O
---
P
---
R
---
S
---
Schäuble & Söhne
Schauer
Schaumburg Watch
Stefan Kudoke Watches
Sternberg Uhren
Steinhart
T
---
Temption Watches
Thomas Ninchritz
Torsten Nagengast Timeline
Tourby
Tutima Glashütte
U
---
Uhrenwerft Hamburg
UTS München
V
---
Vintage VDB
Volker Vyskocil
Vollmer
W
---
Walther
Wempe
Wilhelm Rieber
Z
---
✚ German Automatic Watches
German automatic watches are an exceptional combination of reliability, precision, and design. It's no wonder many of them have been assembled by master watchmakers in Glashütte itself.
Genuine gems like the recent Tourbograph Perpetual Pour le Mérite by A. Lange & Söhne, capable of combining three complex high-watchmaking mechanisms such as the tourbillon, perpetual calendar, and chronograph, or the Chronoscope by Junghans Meister, an example of the fusion between traditional craftsmanship and modern advances in automatic watchmaking.
While many of these watches are considered genuine luxury items with prices ranging in the thousands of euros, as we will see next, there are alsosome German watches from lesser-known series that are more affordable.
✚ Cheap and Affordable German Watches
If we step away from the high-end watchmaking hits and collector's pieces, it is also possible to find German watches at more affordable prices.
Of course, we are referring to watches in the range of a few hundred euros, not 30€ watches. At that price, we can only expect Chinese imitations.
Quality comes at a cost, and a fine watch made in Germany has its price. Below, we can see the best-selling and highly-rated options on the internet:
Last update of links and images on 2023-11-29.