This text may contain some affiliate links. If you click on one of these links and purchase a product, relojes.wiki will receive a small commission (at no cost to you) that helps maintain the blog.
English watch brands are becoming fashionable again, thanks to the emergence of new companies, after facing several crises that affected the watch industry in England.
In the past, London was one of the most influential cities in the watchmaking industry. Between the 16th and 19th centuries, many significant advancements in watchmaking came from British watchmakers.
However, during the 20th century, English watch brands were impacted by various factors that slowed down the watch industry in the country. The quartz crisis in the 1970s and competition with other countries such as Switzerland and Germany led to the disappearance of many British brands, forcing the surviving ones to move their production overseas.
Nevertheless, times are changing, and there are now more watch companies headquartered in Great Britain. Some are heirs to the famous watchmakers of the past centuries, while others are new with more contemporary and affordable designs, but together, they are reviving the industry.
In this post, we have compiled the best English watch brands currently in existence, both the new ones and those that have withstood the test of time.
✚ Best English Watch Brands
➤ Rotary
Rotary is a highly esteemed brand in the UK, where its headquarters are located, and it has even been an official supplier to the army for several years.
Although Rotary is one of the most well-known English watch brands, like many others, it doesn't manufacture its designs in the UK. Instead, its production is divided between Switzerland and China, depending on each model.
As a result, they offer watches in all price ranges, from the more expensive ones, generally manufactured in Switzerland with Swiss calibers such as Sellita SW200, to the more affordable ones made in China with Japanese mechanisms like Miyota or even Seagull.
➤ Sekonda
Sekonda has a long-standing relationship with the UK, as it has been producing affordable quality watches in the country since 1966.
Initially, they were known for importing mechanical movements from Russia for their watches, but the quartz crisis forced the brand to move its production to Hong Kong.
Currently, they source their internal mechanisms from Asia, which doesn't necessarily mean a decline in quality, as these countries also produce quality brands like Citizen, Seiko, Orient, etc.
Sekonda is possibly one of the best English watch brands due to the unbeatable price-to-quality ratio they offer in each of their designs. It is one of the top-selling brands in England.
➤ Burberry
The well-known British fashion brand Burberry also manufactures watches that exhibit contemporary English design. However, in this case, the majority of their watches are produced in Switzerland.
Burberry started manufacturing its own watches in the mid-1990s but in the year 2000, they handed over production to Fossil, a company that manufactures for numerous fashion brands such as Michael Kors or Armani.
Regardless of the manufacturer, most of the brand's designs remain "Swiss Made," and while they are not among the cheapest, they are not excessively expensive either.
➤ Larsson & Jennings
Larsson & Jennings watches, though designed in London, are produced in Switzerland. However, this brand uses certain British components, like leather in the straps of some of their designs.
These watches follow the Scandinavian minimalist trend but with a touch of London street style, making them suitable for various occasions.
In this case as well, we are talking about one of the best affordable English watch brands, as despite being "Swiss Made," most of their designs use simple and economical quartz movements.
➤ Mr Jones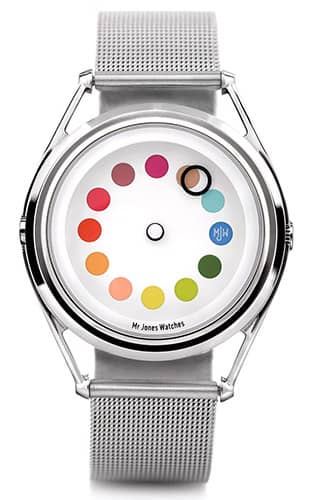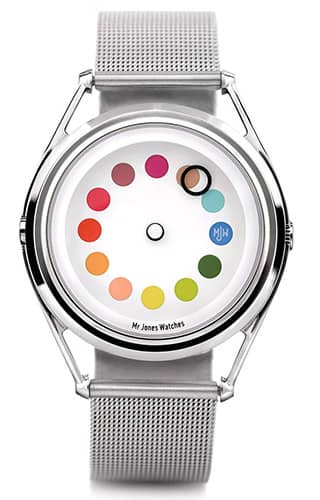 Mr Jones watches are as unique as they are affordable. Their designer, Crispin Jones, skillfully combines his creative ability with a playful touch, resulting in these curious watches.
Their designs often feature curious illustrations on the dial, adding a whimsical and eye-catching touch to your wrist. All of this comes at a really low price. We are possibly looking at one of the most original English watch brands.
➤ Bremont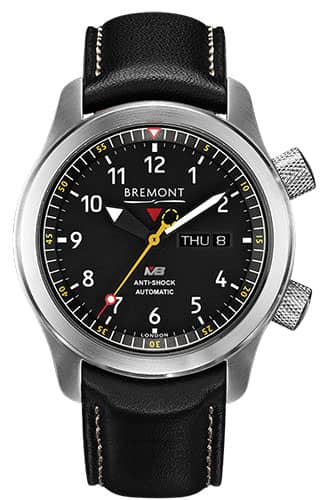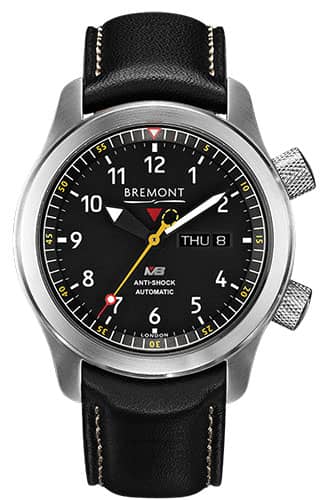 Bremont is a luxury watch brand founded by English brothers Nick and Giles English, who are passionate about classic aviation and modern engineering. In 2002, they decided to start their own watchmaking company.
Despite being a relatively young company, Bremont is one of the best English watch brands with watchmaking facilities in the country. In fact, they are increasingly focused on increasing national production.
While their central theme has always been aviation, they also manufacture military and dive watches, equally British and interesting.
➤ Cabot Watch Company (CWC)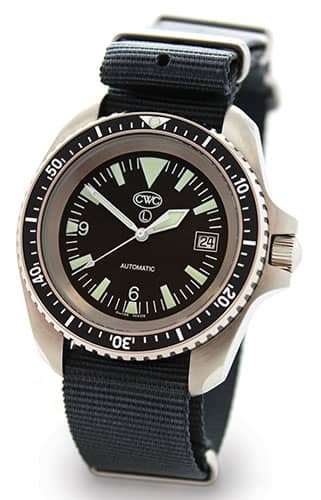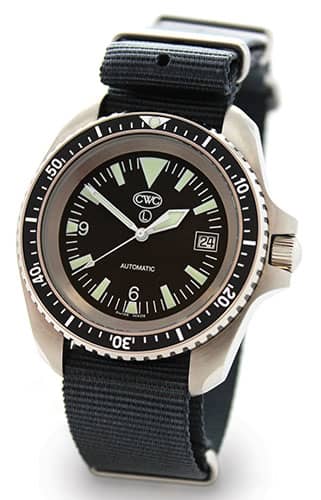 Founded by Ray Mellor, an ex-military with watchmaking skills, CWC specializes in producing affordable and quality military watches.
Mellor started by winning contracts with the UK Ministry of Defense, and today they have a wide range of military watches, some of which even feature Swiss-made movements and other superior quality components.
CWC usually sells their products directly without intermediaries, which significantly reduces the price, although it also makes it more challenging to get hold of one of their designs.
➤ Robert Loomes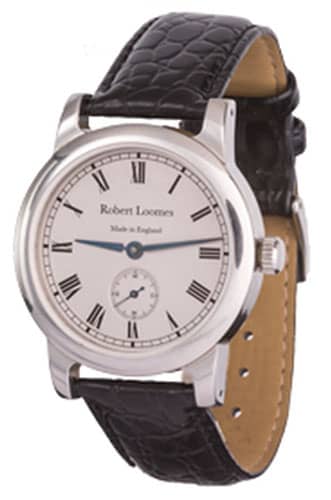 Possibly one of the English watch brands with the richest watchmaking tradition is Robert Loomes, as its roots date back to the 16th century.
Despite that, the brand continues to manufacture its watches in the UK, using components from local producers and creating new machines to manufacture more and more components internally.
Their artisanal process results in small runs of 50 to 100 units, producing authentic English treasures. We are talking about luxury watches like their award-winning Everest design or the Robin model from 2015.
➤ Dent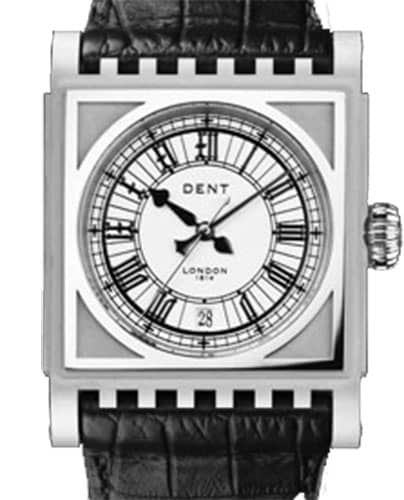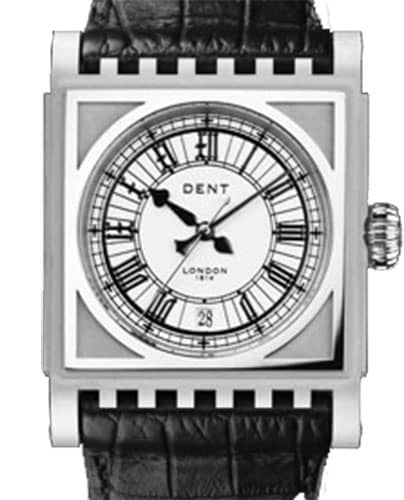 Dent also has a long history in England, so much so that its achievements include the manufacturing of the famous Big Ben and the Greenwich Observatory.
It was founded in 1814 by Edward John, a watchmaker who also produced watches for numerous important English figures and for the British Army during World War II.
After the quartz crisis, Dent continued to repair watches occasionally but did not start creating new designs until 2008 when it was revived by British investors.
Currently, the brand creates high-end wristwatches based on their past great creations like the Big Ben. They also continue to manufacture bespoke watches for significant architectural projects.
➤ Elliot Brown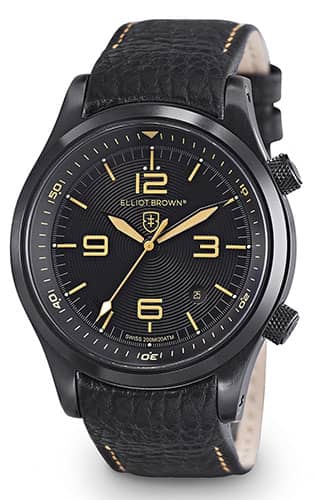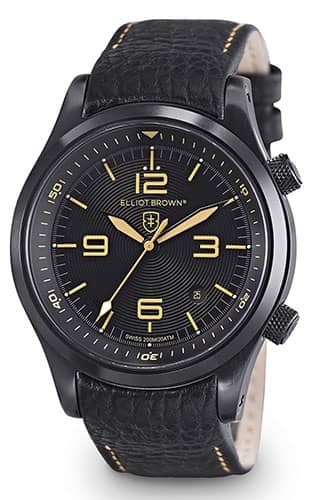 Elliot Brown was founded by Ian Elliot and Alex Brown, two veterans of extreme sports who decided to use their accumulated knowledge of the watch industry to create functional timepieces that could withstand all kinds of conditions for years.
Each and every one of their designs undergoes extreme testing before being put on the market, which has led them to be among the best English watch brands of today.
They offer watches with a very robust construction, featuring shock-resistant Swiss steel movements and screwed steel cases capable of withstanding immersion up to 200 meters underwater.
➤ Pinion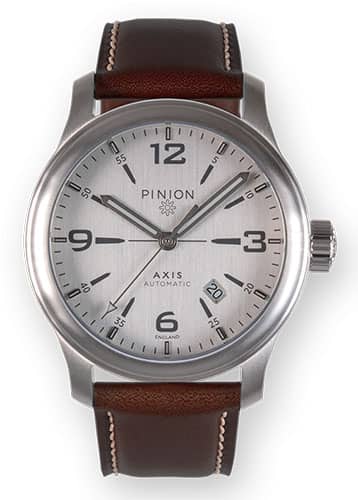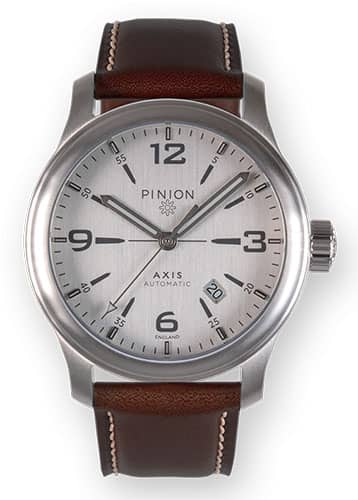 Next on our list of the best English watch brands is Pinion, a company based in Oxfordshire founded in 2013 by Piers Berry, a British digital designer.
Piers draws inspiration from historical British military watches and combines them with quality components, typically Swiss, and a touch of contemporary design to create unique timepieces.
One of their most well-known designs is the Axis, an automatic watch inspired by instruments used in World War II. The second version, "Axis II," features a modified Swiss movement ETA 2824-2.
➤ Farer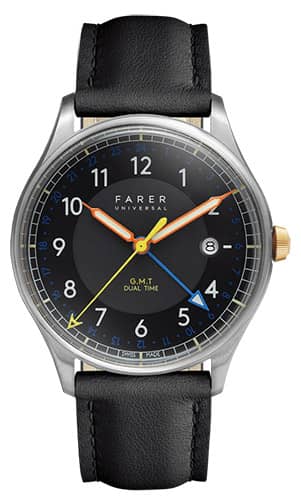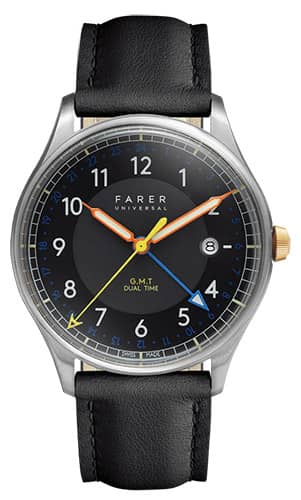 The adventurous spirit is very present in all Farer watches, whose designs are named after British ships and explorers.
Founded in London in 2015 by Paul Sweetenham and his partners, the brand offers classically inspired designs from the 1960s and 1970s but made with modern high-quality materials and Swiss movements.
Their watches are reasonably priced, although their latest models with Swiss automatic calibers and sapphire crystals might stretch the budget a bit.
➤ Vertex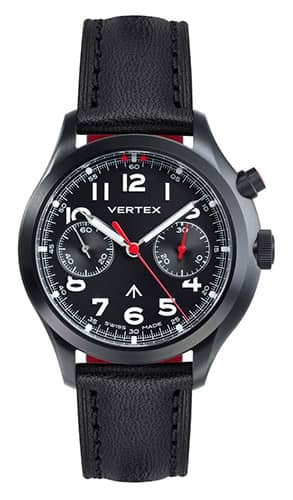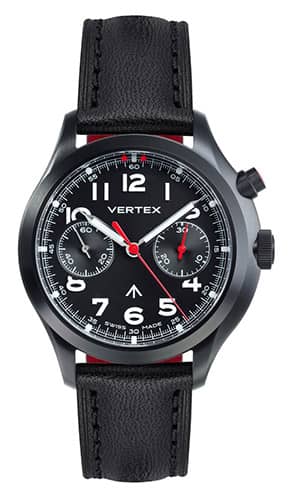 Founded in London by Claude Lyons back in 1916, Vertex has a great reputation among collectors of vintage watches, mostly due to the timepieces it manufactured for the British Army.
The quartz crisis made it disappear in 1972, but in 2015, its founder's great-grandson, Don Cochrane, revived the brand while following the same design philosophy.
Today, they create luxury watches inspired by those designs Lyons produced for the military, which also include high-quality Swiss movements, though their prices are quite high.
➤ Christopher Ward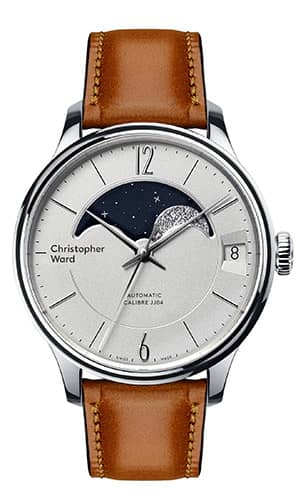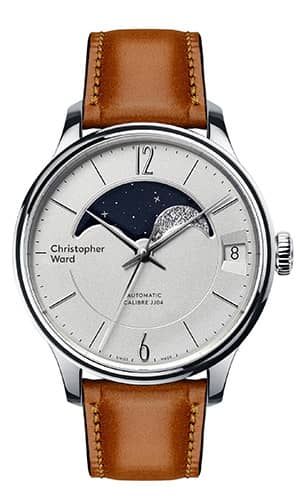 Christopher Ward is another one of those English watch brands that designs in the UK and manufactures its watches in Switzerland, but in this case, they keep their prices affordable by not using intermediaries for distribution.
It was founded in 2004 by a group of watch enthusiasts turned entrepreneurs who intended to start a micro brand for online sales, but soon the sales volume exceeded their expectations.
Today, the brand has grown so much that it even has its own production facilities in Switzerland and a wide range of watch designs, from dress watches to divers.
➤ Schofield
Schofield is an English watch brand located in West Sussex, a rural area where, according to the story, its founder Giles Ellis created the brand after making his own watch.
Today, they offer a wide range of watches, many of them automatic with modified Swiss calibers, featuring clean and orderly designs with certain functionalities like GMT or date.
While most of their movements and components are manufactured in Switzerland, the brand is increasingly producing more pieces in England, so they might soon be entirely made in the UK.
➤ Arnold & Son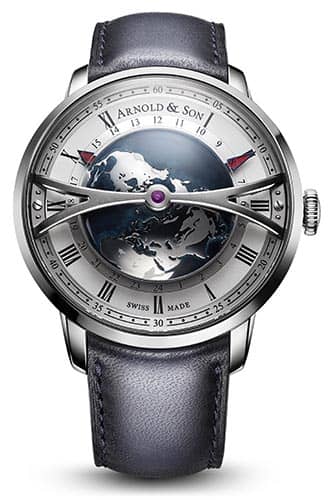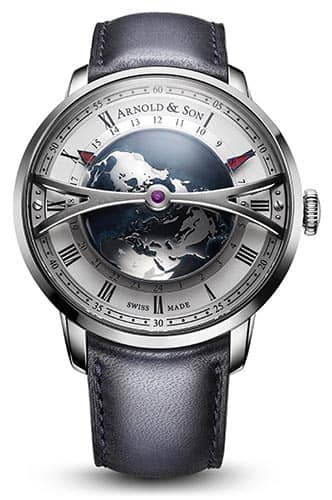 The historical origins of Arnold & Son go back to 1787 when the British John Arnold made a name for himself by producing watches for the ships of some of the most influential sailors of the time.
This is the starting point for some of their most important collections with nautical themes, such as the Instrument collection or the Royal collection.
Currently, the brand continues to maintain that classic spirit, combining elegant English design with top-level Swiss mechanics.
➤ Speake-Marin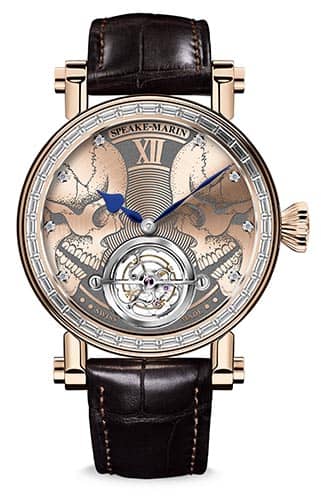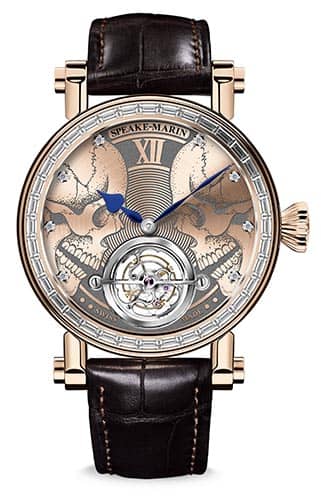 Peter Speake-Marin is the founder of this brand that bears his name. The English watchmaker, a former employee of Audemars Piguet Renaud et Papi, decided to follow his own path and founded the firm in 2002.
It didn't take long for him to launch his first wristwatch in 2003: the Piccadilly. Since then, he has been manufacturing watches characterized by a conservative English style.
The brand also offers visually stunning watches, some of them even featuring tourbillon, although they are luxury pieces accessible only to a few.
➤ Graham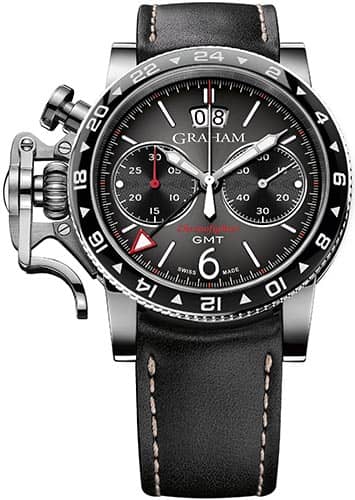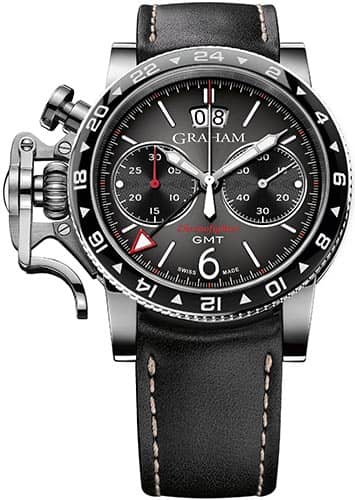 George Graham was a significant figure in British history, as he contributed to the discovery of magnetic fields and the development of chronographs, among many other things.
The watchmaking brand Graham draws inspiration from this important investigator to manufacture watches that uphold traditional British craftsmanship in chronographs, with eye-catching and original additions.
Inside, renowned Swiss movements keep the time accurately, but they also increase the price.
➤ Garrick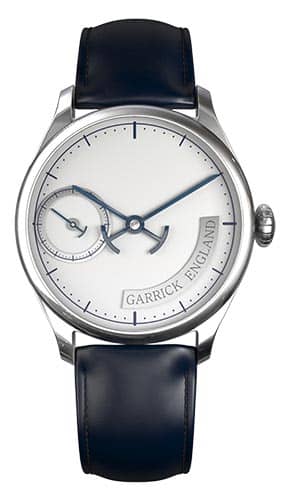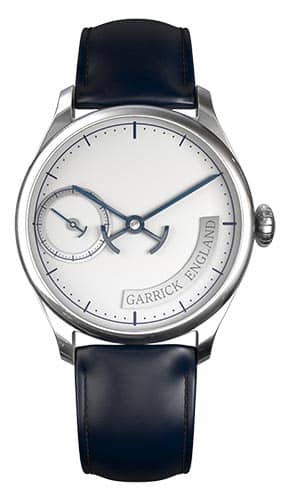 From their facilities in Norfolk, England, Garrick upholds the values of traditional British watchmaking, a style that can be observed even in the appearance of their movements.
The London-based brand was founded by David Brailsford, a watch enthusiast who teamed up with Andreas Strehler, one of the country's finest watchmakers, to create an innovative hand-wound movement in England.
Today, they have managed to create four different watch collections, manufactured in small batches with a high degree of craftsmanship. They even allow their customers to request custom-made watches.
➤ Roger Smith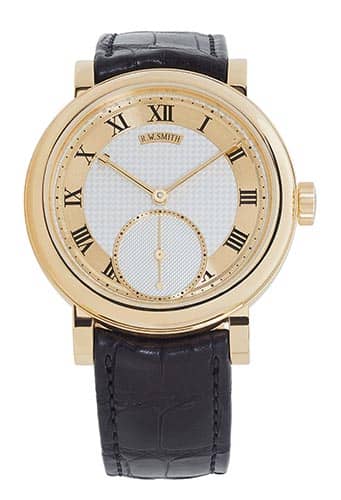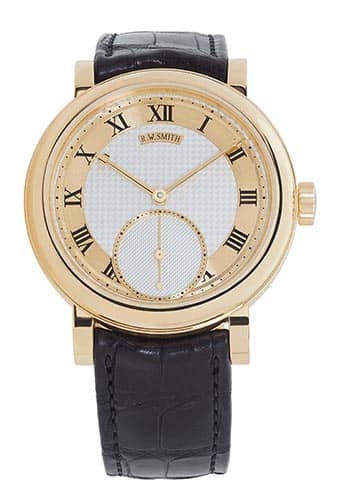 Finally, with a production of around ten watches per year, it could be said that Roger Smith is the quintessential English artisan watch brand. In fact, it has a waiting list of more than two years.
Its creator, Roger W. Smith, manufactures the watches from scratch in his small watchmaking workshop located on the Isle of Man, where he and his team handcraft each piece.
Of course, we are talking about super-luxury watches, many of which are made of 18k gold and reach prices over €200,000.
Last update of links and images on 2023-11-29.