This text may contain some affiliate links. If you click on one of these links and purchase a product, relojes.wiki will receive a small commission (at no cost to you) that helps maintain the blog.
Although Spanish watch brands have not played as significant a role in the history of watchmaking as famous German watches or Swiss watches, it is true that the Spanish watch industry is currently going through a good period thanks to mergers and acquisitions of new companies.
In fact, there are currently over 90 Spanish watch brands in Spain, many of which manufacture their parts entirely in Spanish territory, although there are also Spanish brands that assemble their designs either partially or entirely in Asia or even in Switzerland.
The commercial expansion of some Spanish companies has allowed them to establish themselves in Swiss territory or even acquire a significant stake in some of their watchmaking firms, enabling them to manufacture some of their components there.
In any case, regardless of the origin of their components, in this post we will tell the story of the most important Spanish watch brands of the moment and learn about all the existing brands in the country.
✚ Main Spanish Watch Brands
➤ Festina
Festina was founded in 1902, and although it was initially a Swiss brand, in 1984 it came under the ownership of Miguel Rodríguez, a businessman from Barcelona who integrated it with other brands he owned, making it a Spanish brand.
Currently, the group has five more brands in the market apart from Festina: Lotus, Calypso, Candino, Jaguar, and Regata. This makes it the largest watch manufacturer in Spain.
Its main production centers on the peninsula are located in Barcelona (where the headquarters are also located) and Toledo, although the brand also manufactures its watches in Switzerland and China.
The Festina collection consists of elegant and functional chronographs at mid-range prices. Its main market is Europe, although the brand is present in more than 60 countries on all 5 continents.
➤ Kronos
Another well-known Spanish watch brand and one of the oldest is Kronos, founded in 1930 by Carlos Vendrell, a Barcelona merchant from a long line of watchmakers and jewelers dating back to 1840.
Vendrell was a visionary who actively participated in the history of wristwatches and achieved important collaboration agreements with the Swiss industry, where many of his designs began to be manufactured according to his specifications.
An important part of the Kronos watches are made in Switzerland, but not all of their models are luxury mechanical watches equipped with Swiss movements. The brand also has more affordable quartz watches, albeit with Japanese mechanisms.
➤ Viceroy
The history of Viceroy dates back to 1951 when it was founded in Switzerland, although it didn't become one of the Spanish watch brands until 1982 when it was acquired by the Munreco group, based in Madrid, which revitalized the brand and directed it towards a new global audience.
The Munreco group also owns brands such as Sandoz or Mark Maddox and distributes high-end Maurice Lacroix watches in Spain.
Viceroy watches occupy a mid-range segment focused on creating fashionable watches with adequate finishes for their low price, although they do not use Swiss movements.
Their quartz watches use mechanisms of Japanese origin, especially Miyota, while their mechanical designs use movements manufactured in China, although no less reliable.
Despite being a Spanish brand, their production centers are located in China, from where they import watches that are later marketed in Spain.
➤ Lotus
Special mention goes to Lotus as one of the most well-known Spanish watch brands today. Also part of the Festina Group, it has played an important role in history and has unique characteristics that set it apart from other brands on the peninsula.
Lotus was founded in 1902 in Switzerland, but its history in Spain began in 1981 when Miguel Rodríguez Domínguez, a Barcelona businessman and owner of the Festina Group, acquired the company even before buying Festina.
A few years later, Lotus' new commercial strategy conquered the market thanks to the introduction of new features such as the chronograph, which was not widely used at that time in mid-range analog watches, and high-quality materials such as titanium, more commonly found in high-end watches.
Lotus shares production centers with its sister brand, Festina, and its watches usually incorporate Miyota Citizen quartz mechanisms of Japanese origin.
Nowadays, it's hard not to see someone around us wearing a Lotus watch because, despite not being Swiss watches, they offer current designs of acceptable quality at a fairly affordable price.
➤ Pita Barcelona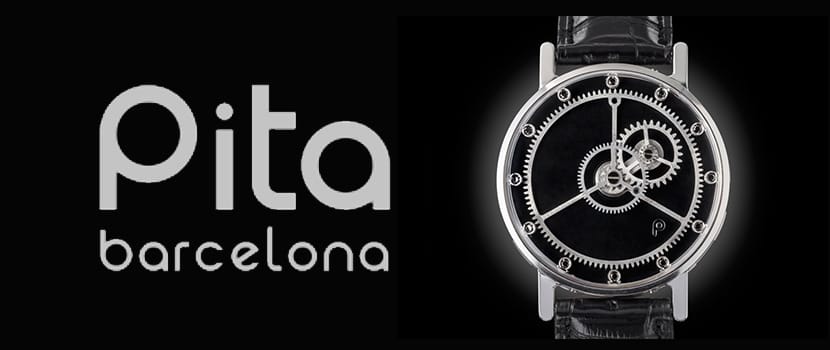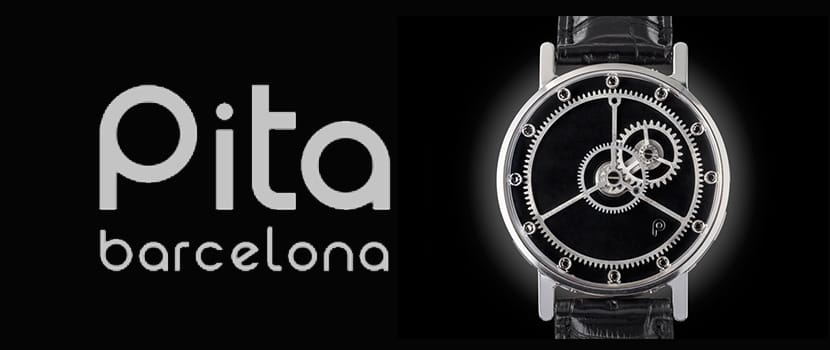 Pita Barcelona is possibly one of the most unique and exclusive Spanish watch brands that can be found in Spain. Its creator, Aniceto Jiménez Pita, is an independent watchmaker who, without any previous training, began repairing and making watches as a child.
With over 48 years dedicated to watchmaking, Aniceto has become a master watchmaker capable of manufacturing high-quality mechanical watches with a unique appearance that turns them into true works of art.
From his modest workshop on Avenida Meridiana in Barcelona, Aniceto has created complications that solve problems in high watchmaking, allowing him to reach the elite of watchmakers and become a member of the Academy of Independent Watchmakers.
His most well-known watch is possibly the Pita Oceana, a timepiece that stands out for not having a crown, which allows it to dive to depths ranging from 2,000 to 5,000 meters, depending on the model. How is it set? With a system patented by Pita that allows it to be done through the case back, an ingenious solution that eliminates any weak point where water could enter.
➤ Radiant
Radiant is another brand with a long history in Spain. It was founded in 1948, and from its creation, the Cadarso Group emerged, a business conglomerate that also distributes other brands such as Victorinox, Guess, Breil, etc.
Radiant watches reached their peak in the 90s with models like the legendary Radiant Dakar. However, in recent years, they have shifted to a segment with lower-cost models to revitalize the brand.
Although they used Swiss calibers in their early days, the truth is that most of their models now use mechanisms of Japanese origin or even Chinese for automatic models.
One could say that they are Spanish watches because the company that manufactures them is Spanish, but most of the components are imported from Asia. Nonetheless, their mid-range models continue to offer good quality at fairly competitive prices.
➤ Marea
Although relatively new, Marea is a Spanish watch brand that has gained reputation and fame internationally thanks to its successful marketing campaigns and affordable prices.
Founded in Barcelona in 1998, the company has had a meteoric trajectory in Spain and the rest of the world, even making appearances at the global watch exhibition Baselworld.
In this case, the production centers are also not located in Spain. Marea manufactures affordable watches to follow fashion trends, so they have to reduce costs by moving production to countries where labor is cheaper, such as China.
➤ Franc Vila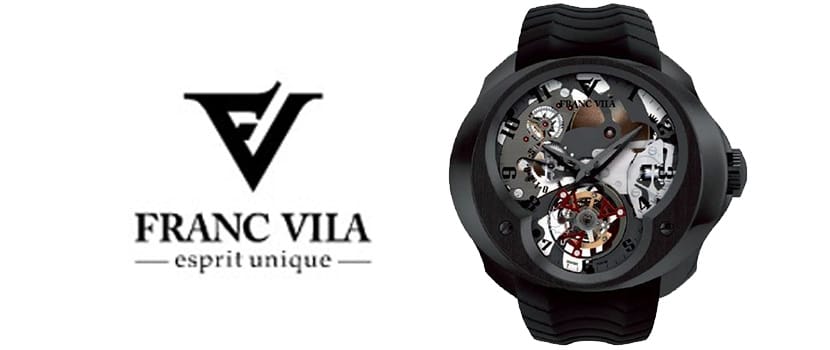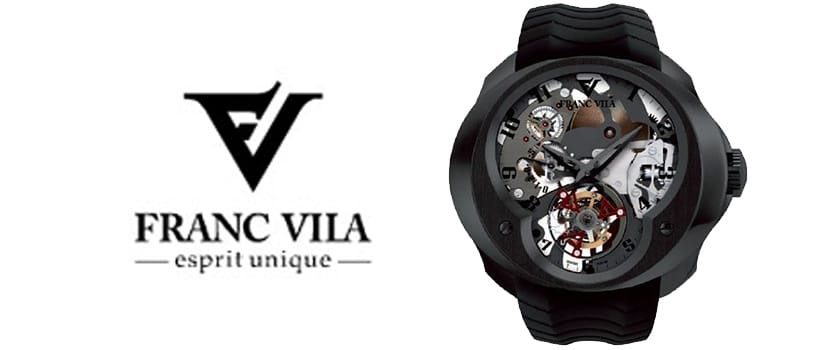 Franc Vila is an independent watchmaker from Valencia who has spent the last 20 years pursuing perfection in his creations. To achieve this, he did not hesitate to travel to Switzerland and learn from the best. Today, his creations can be found at prices ranging from €30,000 to €200,000.
It could be said that Franc Vila watches represent the epitome of luxury and high-end Spanish watchmaking. His creations often include various complications such as tourbillon, perpetual calendars, and minute repeaters, all housed in skeletonized cases that turn them into true works of art.
Although it is not exactly a Spanish watch brand, it can be considered a Spanish watchmaker, even though its raw materials are Swiss mechanisms and components.
✚ Spanish Military Watches
Spanish military watches are used by the Spanish army, as well as various security forces and state agencies. They are designed to withstand the most extreme conditions and often include additional survival features.
Interestingly, some Spanish military watches are manufactured within the country, although they are difficult to find for sale due to their specific materials and functions.
Let's take a look at some of them:
➤ Ledwave Night Eyes II
The Night Eyes II is a military watch specifically designed to meet the needs of the Spanish military and police forces.
Manufactured and designed in Spain, the Night Eyes is made with specially resistant materials such as nickel-free steel and carbon fiber, providing it with water resistance of up to 10 ATM.
In terms of special features, it includes a lighting system composed of 6 LEDs capable of providing up to 60 Lumens of illumination. These LEDs are designed to provide light and indicate our position to potential friendly units.
It also features a passive illumination system, called "Self Illumination," which allows the watch to be read in the dark for long periods of time.
➤ TACTICO Watches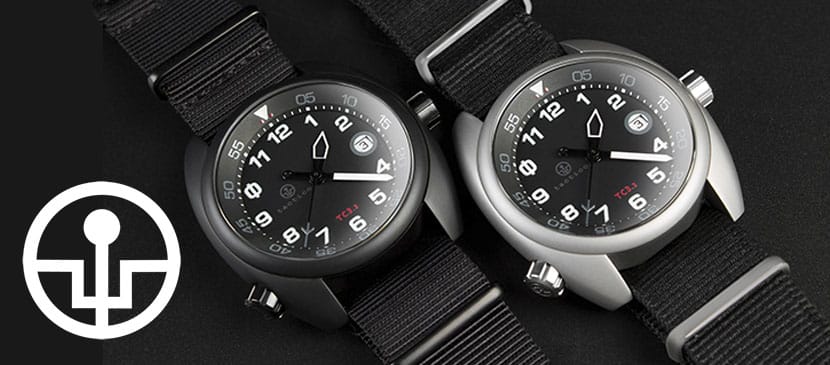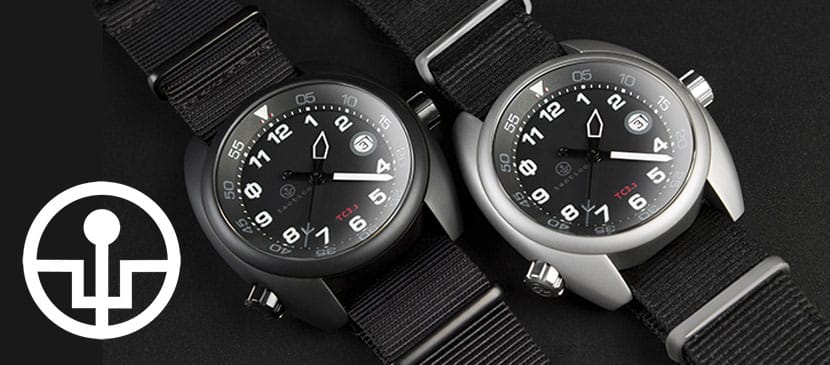 TACTICO is a recently established Spanish company specialized in military diving and aviation watches, although they also have a line of infantry watches. Previously known as CREPAS, the company was founded in 2010 and is currently based in Zaragoza.
The goal of TACTICO is to manufacture high-quality military watches at competitive prices. They utilize the latest available technologies and rely on Swiss and Japanese mechanisms of proven quality.
Many of their watches are inspired by both older and more current military models used by the air, sea, and land forces. As a result, they have three distinct manufacturing lines: diving (TC1), infantry (TC2), and aviation (TC3).
✚ Other Spanish Watch Brands
Currently, there are over 90 Spanish watch brands, and it is impossible to write about each and every one of them.
However, we will attempt to list and alphabetically organize all the brands that are still active. Here they are:
0-9
---
666 Barcelona
A
---
Antonelli
Artauro
Aviador Watch
B
---
Bassel
Bilyfer
Bobroff
Bultaco
C
---
Calypso
Candino
Capitola
Cauny
Colomer & Sons
Custo
D
---
E
---
F
---
G
---
H
---
J
---
K
---
L
---
M
---
N
---
Nautilus Watch
Neckmarine
Nooit
Nowley
O
---
P
---
Papapop
Pedro Izquierdo
Pepe Soler
Philippe Vandier
Potens
Pole
Privata
R
---
S
---
Sandoz
Select
Smith & Smoorcer
Suicrom
T
---
T·a·c·t·i·c
Tayroc
Temper
Tempore Lux
Time Force
Thermidor
Trigalux
U
---
Undertake
Unity
UNOde50
Unyber
W
---
Watx & Co
Wec Design
Why Not
Last update of links and images on 2023-11-29.