This text may contain some affiliate links. If you click on one of these links and purchase a product, relojes.wiki will receive a small commission (at no cost to you) that helps maintain the blog.
It is a fact that there are more and more microbrand watch companies, offering an appealing alternative to the big watch firms like Rolex, TAG Heuer, etc., which are often much more expensive.
Thanks to the power of the internet, many of these microbrand watch companies have direct contact with their customer base, allowing them to better align their designs and reduce costs in the process.
Some are small workshops, while others are larger factories that outsource different parts of their watches, but they all share the common characteristic of independence compared to the major players in the industry.
Although the exact concept of a microbrand has changed in recent years, the spirit of independence still prevails due to increasing customer demand.
Regardless, the microbrand watch industry, like any other, is divided between high-end and affordable models.
Having said that, most modern microbrands tend to fall into the affordable end of the spectrum, whether they produce traditional or more innovative models. After all, what better way to compete with the industry giants than by offering better prices?
Add unique designs and reputable movements to the equation, and it's no wonder that the best microbrand watches continue to attract collectors and enthusiasts.
Addiesdive 1970
| | |
| --- | --- |
| Crystal | Sapphire |
| Movement | Japanese Automatic |
| Caliber | Seiko NH35 |
| Case Diameter | 44 mm |
| Case Thickness | 15 mm |
| Materials | Stainless steel |
| Water Resistance | 20 ATM (200 meters) |
✚ What are Microbrand Watches?
Microbrand watches are independent brands, usually managed by a single person or a small team, that produce watches in small quantities compared to major watch firms.
The production volume can range from a few hundred to a few thousand pieces per year, and generally, with few exceptions, the watches are manufactured overseas, either in Asia or Switzerland.
Another common trait is that most of them sell their watches online, directly to consumers (though some also sell in retail stores), cutting out the middleman.
While this definition doesn't exclude the dark side of microbrand watches—those fashion brands that take advantage of the trend for profit without much concern for the quality of their watches—it does encompass the genuine microbrands with a dedicated following.
✚ Best Microbrand Watches Value for Money
Fortunately, more and more independent watchmakers are doing a great job. Here are some of the best in terms of quality and price:
➤ 1. Spinnaker
Spinnaker Watches is a Hong Kong-based microbrand that specializes in diver-type watches. The company stands out for its affordable watches with nautical-inspired designs.
However, their designs are not limited to reflecting marine beauty; they also pay tribute to some of the most admired icons, drawing inspiration from iconic designs.
The name "Spinnaker" comes from a specific type of sail commonly found on sailing boats, which fits perfectly for a brand that focuses on dive watches.
Each of Spinnaker's watches features a 316L stainless steel case and movements sourced from reputable Japanese manufacturers. Some use Seiko movements, while others come with Miyota and Hattori movements.
All of this combined makes Spinnaker one of the best microbrand watches in terms of quality and price today.
➤ 2. Crepas
Based in Spain, Crepas is another microbrand worth checking out, both for the beauty of their designs and the materials they use.
Although the name of the brand might sound a bit peculiar, it actually stands for "Compañía Relojera Especializada en Actividades Sobacuaticas," which translates to "Watch Company Specialized in Subaquatic Activities." This perfectly aligns with the brand's focus.
Crepas has made a name for itself in the microbrand business by offering a modern take on classic retro divers, staying true to the spirit of the original pieces while updating the designs with modern dimensions and specifications.
These are watches built to the highest standards, with exceptional quality and finish, and most of them boast impressive depth ratings, all at very competitive prices.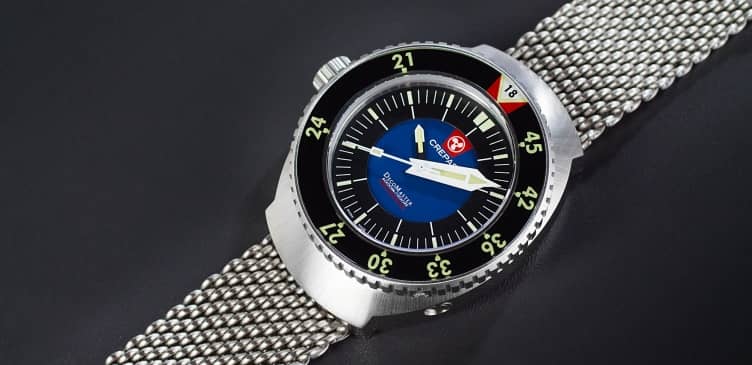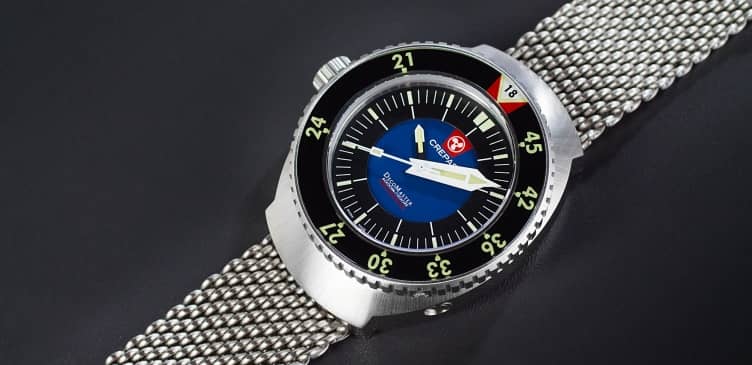 ➤ 3. Baltic
In recent years, an important trend has emerged not only among the best microbrand watches but also in the watch industry as a whole—the influence of vintage-inspired watches.
It seems like every brand is seeking mid-century style to inspire their current designs, but few (if any) do it better than Baltic.
Founded in Paris in 2017 by Etienne Malec, Baltic pays tribute to his father's passion for watch collecting, creating original designs with retro inspiration, such as the popular GMT and Aquascaphe diver.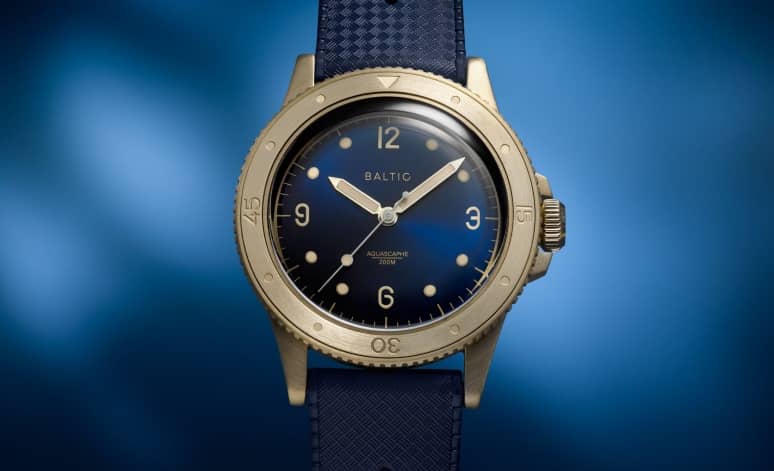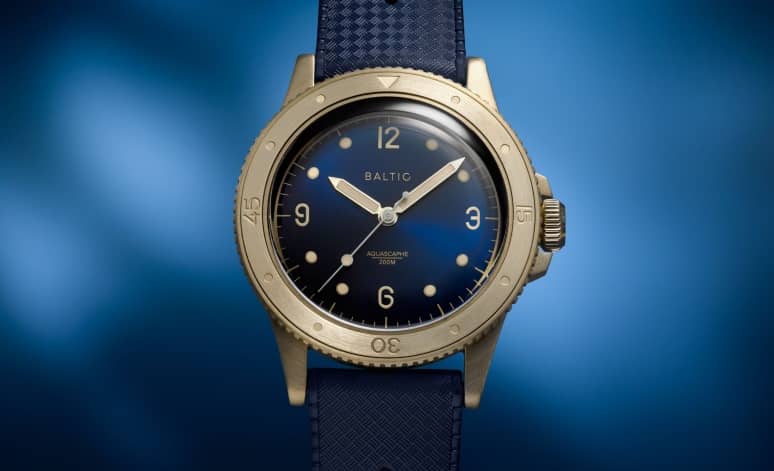 ➤ 4. Steeldive
Inspired by famous vintage dive watch designs, Steeldive is a young and ambitious microbrand offering a growing collection of homage watches.
Most of their creations are powered by the reliable and modern NH35 movement, often complemented with premium materials like sapphire crystal.
Not only do they remain faithful to the ideals and aesthetic design of the originals, but they also offer unbeatable value for their cost. These watches are by no means cheap quality; they may be made in China, but they are far from junk.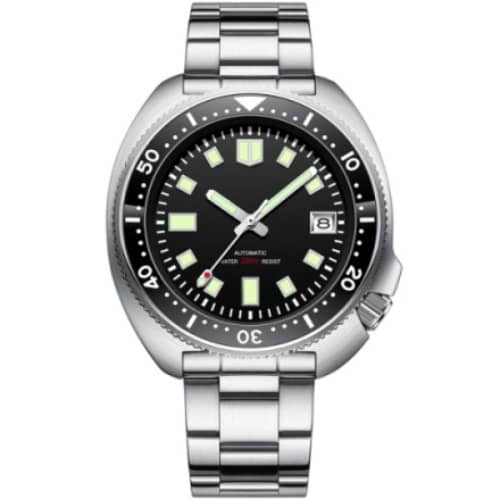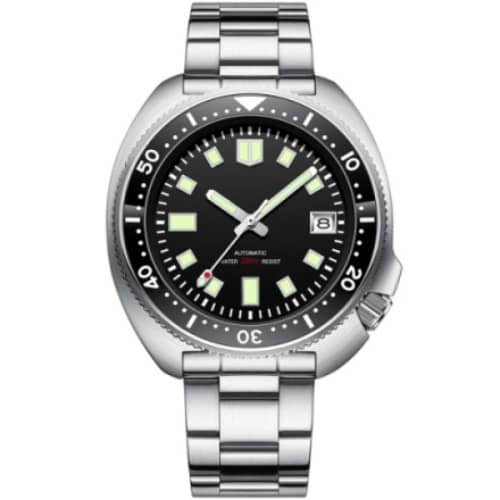 ➤ 5. Martenero
Since 2014, Martenero has been bringing Art Deco style to microbrand watches. The brand initially engaged in customizing watch angles, changing, for example, the black seconds hand to orange and deciding whether it should be set on a blue or white dial.
This approach has been replaced in favor of offering a wide variety of fixed colors and various combinations, which has also been successful.
As the brand has matured, this has been best demonstrated in models like the Edgemere Reserve, an update of their original Edgemere with a distinctive nautical look, and the Kerrison, which improved upon the brand's previous conservative dress watch.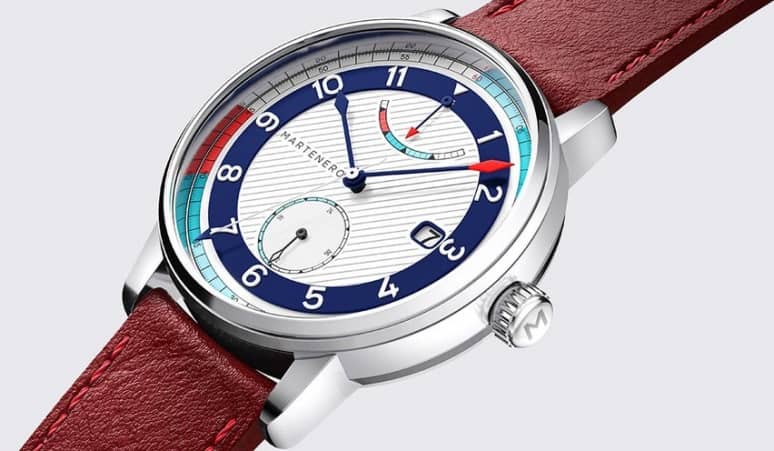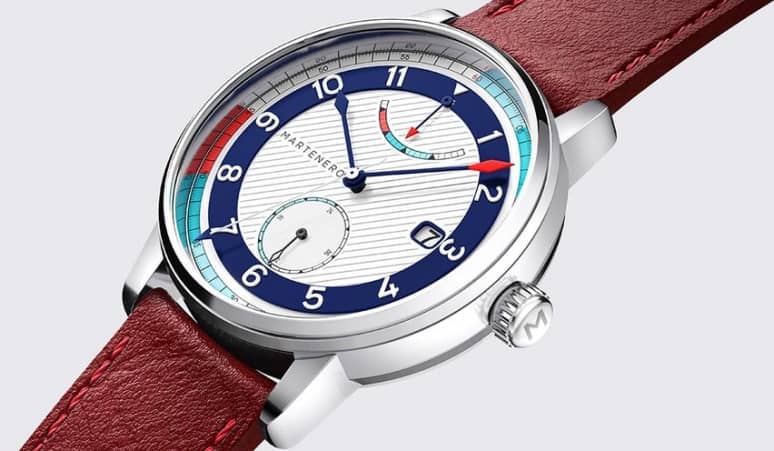 ➤ 6. Brew
Brew has an abstract connection to the world of watches. Founded in 2015 by designer Jonathan Ferrer, Brew drew inspiration from coffee. It's not as strange as it sounds.
Ferrer used his incredible sense of good design, taking cues from industrial coffee machines, and conceptually, the brand's motto is to enjoy time, like taking a coffee break.
While it's not just the design that places Brew among the best microbrand watches, they also offer truly unbeatable prices, often below $500.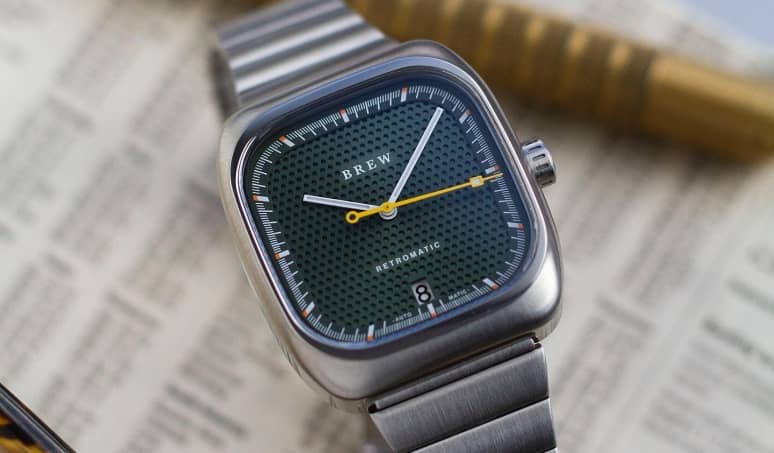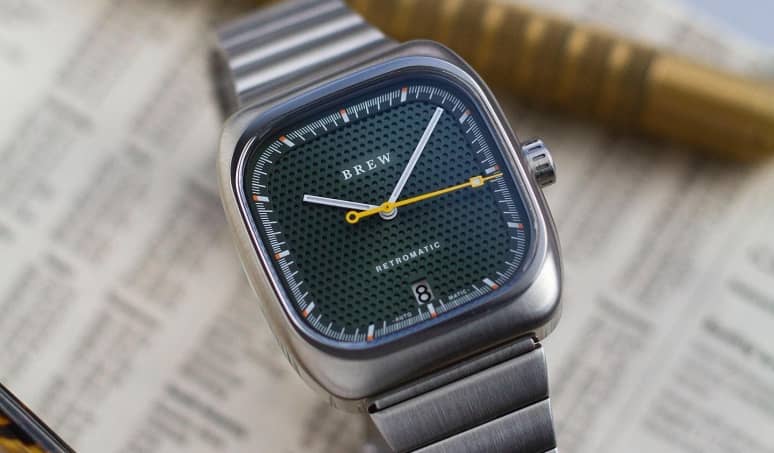 ➤ 7. Dan Henry
Even before launching his microbrand watch company in 2016, Brazilian watch enthusiast Dan Henry was already a prominent figure in the watch industry due to his expertise in vintage watches.
In fact, his collection is one of the most impressive in the world, and Henry has transferred his vast knowledge of vintage watches to his own collection of watches inspired by each decade from the 1930s to the 1970s, all priced below $300.
This price point covers simple finishing and quality control, but it also puts a watch made with the eye of a collector on your wrist (there are even some mechanical options), and many of Henry's designs are exceptionally well-executed.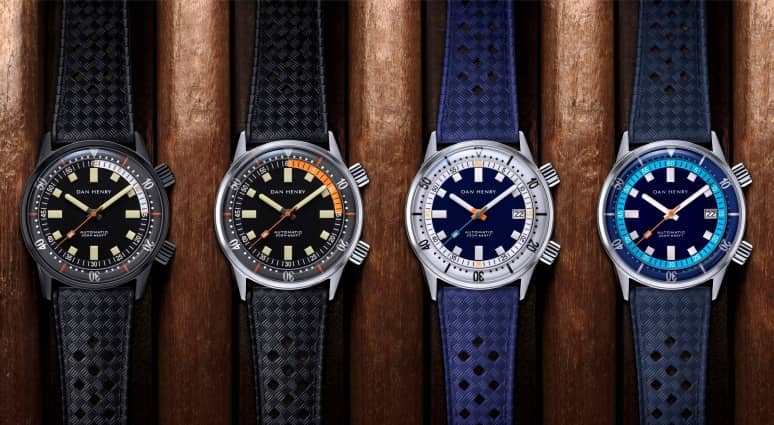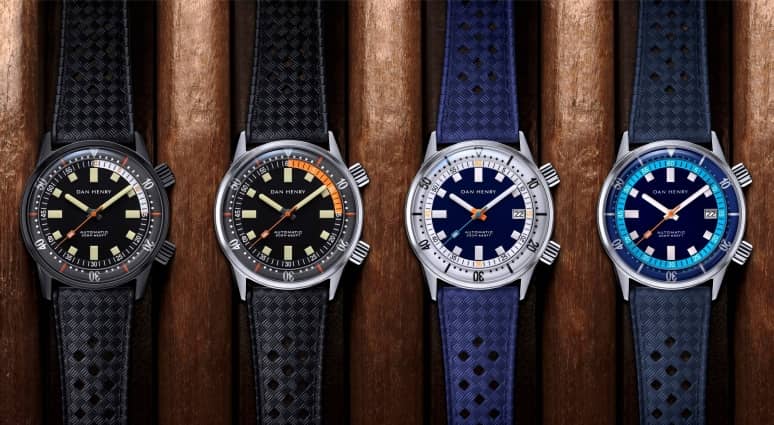 ➤ 8. Halios
Born out of an online forum in 2009, Halios from Vancouver has been in the microbrand watch industry longer than most.
Halios is a brand that is the product of the mind and passion project of Jason Lim, a watch enthusiast, who seems to handle all aspects of the company on his own.
Their watches are often referred to as the "Rolex of microbrands" and have earned this reputation in several ways. First, their watches are of high quality and can compete with more expensive timepieces. Second, they are difficult to get.
New releases sell out in seconds and often fetch higher prices in the secondary market, adding to the exclusivity of modern classics like Fairwind and Seaforth.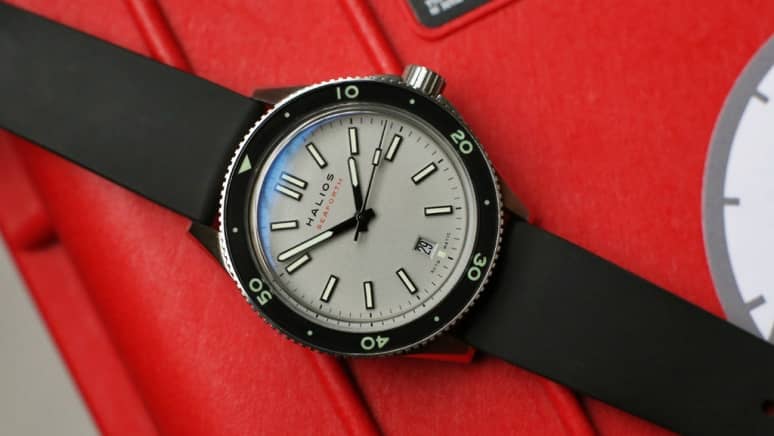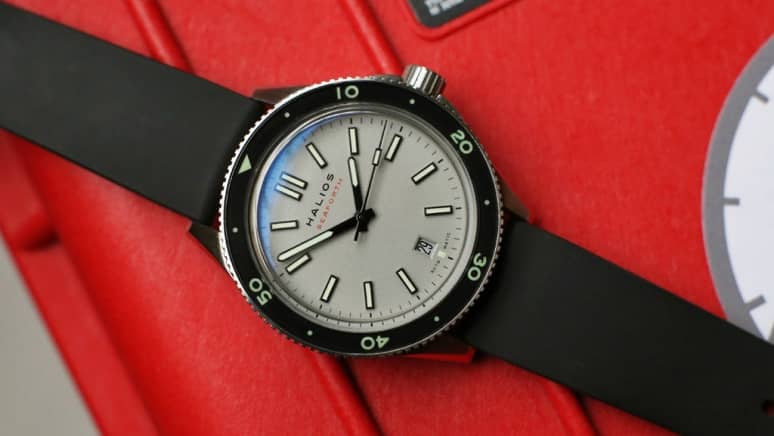 ➤ 9. Scurfa
Dive watch enthusiasts often say they want to use their watches in the water, and that's exactly what Paul Scurfield had in mind when founding Scurfa, or at least that's the story.
Paul says that his watches are made for people whose Rolex divers might be too valuable to take into the water for work, and he certainly achieves that goal.
His dive watches are authentic workhorses, from the Super LumiNova dial to the screw-down crown—everything is designed to withstand underwater conditions.
The aim is to provide an affordable dive watch that can be used at depths of 500 meters and survive the water without issues.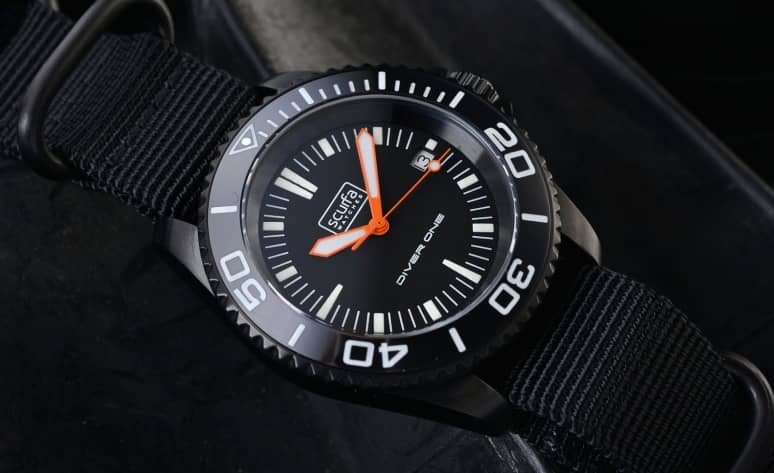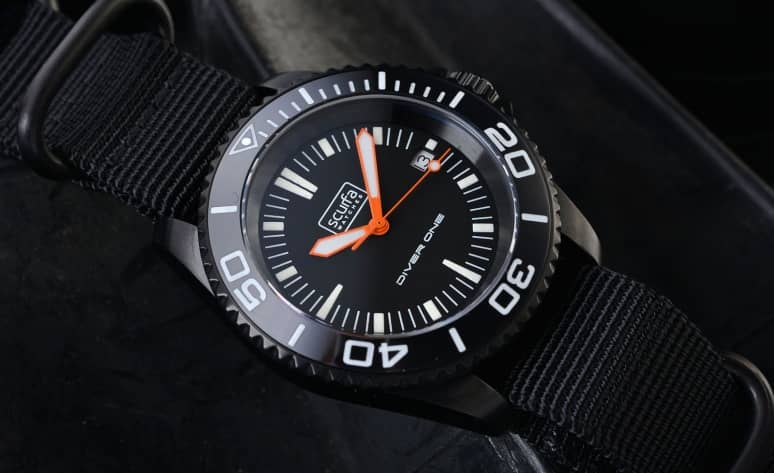 ➤ 10. Raven
Like Halios, Raven is a brand that has been in the market for a long time before the era of microbrands.
Born from an online watch forum, Raven was founded in 2008 by enthusiast Steve Laughlin, who initially started by making homage dive watches before venturing into his own original designs.
Today, the Kansas-based brand designs and manufactures some of the most acclaimed and popular dive watches in the industry, with models like the Trekker, Solitude, and the new Airfield, giving enthusiasts exactly what they want.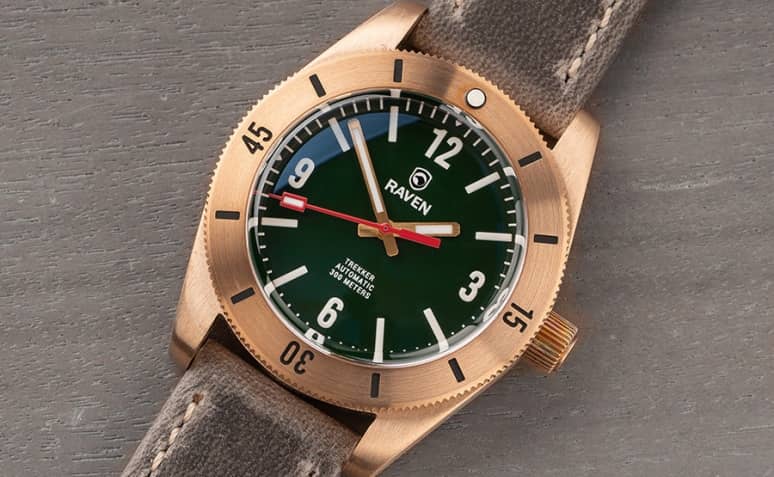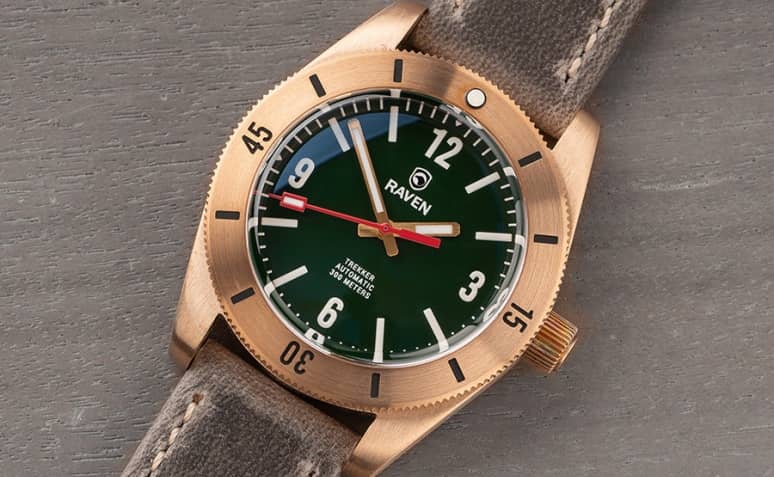 This text may contain some affiliate links. If you click on one of these links and purchase a product, relojes.wiki will receive a small commission (at no cost to you) that helps maintain the blog.
Relojes.Wiki participates in the Amazon EU and Amazon US Associates Program, an affiliate advertising program designed to provide websites with a means to earn advertising fees by advertising and linking to Amazon.es, Amazon.com and Amazon.co.uk
As an Amazon Associate, I earn from qualifying purchases.
More info.
Last update of links and images on 2023-11-30.